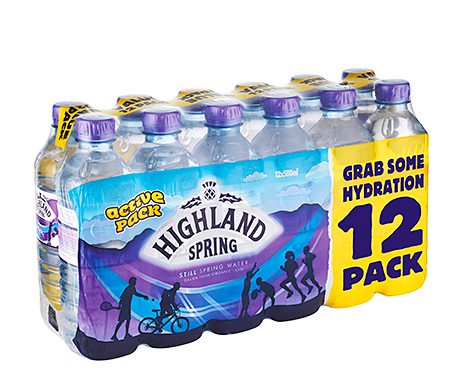 HEALTHINESS is a significant issue for packed lunches and not just for schoolchildren, plenty of adults consider wellbeing when they're making up their own daily lunchboxes too.
These days there are many ways the retailer can meet the demands of the health-conscious.
Soft drinks giant Coca-Cola Enterprises says Capri-Sun is the number one lunchbox drink brand in Britain. The range, which includes Capri-Sun Juice Drink and Capri-Sun 100% Pure Juice, is promoting over the summer in association with the film Despicable Me 2 and a series of family-oriented visitor attractions.
Among CCE's lunchbox drinks aimed at older age groups activity has included the launch of Oasis Mango Medley and a makeover on its Glacéau Vitaminwater range.
AG Barr serves the children's lunchbox market with its Simply Fruity range, available in 330ml bottles with sports caps, which it says is the fastest-growing kid's fruit drinks brand.
And said to be popular with both children and adults is Strathmore water and the flavoured water version, Strathmore Twist, available in a variety of pack sizes including 330ml, designed with lunchboxes in mind.
Britvic says its Fruit Shoot My 5 drink, that communicates a 'one of your five a day' message, and Fruit Shoot Hydro are ideal as they provide a healthier lunchbox drink but suit children's tastes.
For grown-ups this summer will see the firm carry out a huge sampling drive, including visits to workplaces, on its brand Juicy Drench.
At Gerber Juice Company, the firm behind Del Monte Fruit Burst and Sunny D, commercial director James Logan said: "Value for money continues to be a key driver, particularly for mums who may provide lunches for two or three children, which equates to around 10-15 drinks per week. Therefore, larger multi-pack formats are a key growth area with drinks sizes ranging from 150ml to 330ml average.
"Health is also a key consideration – low sugar or 100% pure, natural, and with vitamins, all continue to be key areas."
And Claire Wilson, marketing manager at Highland Spring said tough times hadn't diminished the importance of wellbeing as an issue for shoppers.
"Even in the current economic climate, evidence suggests that families are making it a priority to ensure their children are eating healthily which, of course, includes being careful with the drinks they provide.
"Total take-home sales in the still plain water category are growing – up 2.3% in the last 52 weeks … and much of this growth is driven by small format multipacks."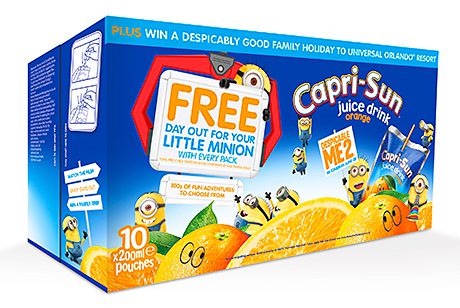 Images – Capri-Sun, promoting over the summer, and Highland Spring single-serve multi pack, said by the firm to be contributing to category growth.