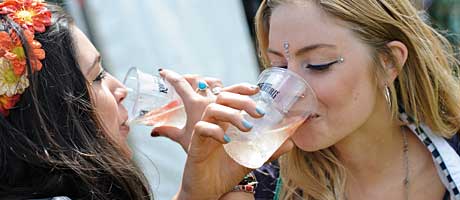 HOT weather and the music festival season have been good news for Swedish fruit cider brand Kopparberg. In the first half of July, sales were up 131% on the same period last year.
The brand is using the festival circuit to promote itself with Kopparberg 'happenings'. The events highlight the brand's Cloudberry and Elderflower and Lime flavours.
For the mainstream audience, Kopparberg's current outdoor promotional campaign concentrates on the brand's best sellers: Mixed Fruit and Strawberry and Lime. The ads will run on digital screens in major cities across the UK including Glasgow.