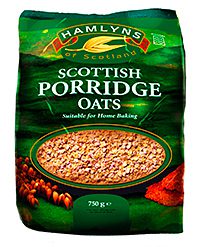 BREAKFAST is big business – the UK cereal market is worth some £1.55bn.
Scottish porridge and oats brand Hamlyns earlier this year said a recent survey had discovered that almost 38% of breakfast eaters start the day with a wholegrain cereal, 19% choose porridge and 18% eat other cereals.
Porridge has always been a favourite of Scots but the health benefits have resulted in a resurgence in consumption throughout the UK year-round and a huge increase in the market for microwavable sachets and porridge pots, the firm added.