SOME 61% of children take a lunchbox to school, and the average person consumes 133 sandwiches each year, so bakery products are clearly an important component of lunch, says Guy Shepherd, category director with Allied Bakeries.
And there's more, he argues. With shoppers looking to top up on bread, spreads, and fillings, the packed lunch provides retailers with serious sales opportunities.
But it's not just children's lunchboxes that provide opportunities for retailers. With the economic climate still turbulent, there's an ongoing trend of adults preparing packed lunches with adults' packed lunches now accounting for 70.8% of all lunchbox meals.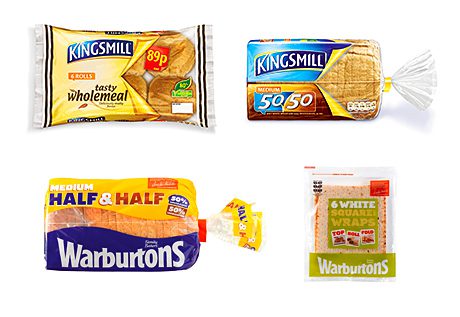 Allied reckons 57% of sandwiches are made in the classic way: bread, filling, bread. And that means sliced bread is an everyday essential product that retailers have to get right. On the other hand mainstream sliced isn't entirely dominant and consumers have shown an enthusiasm for a variety of breads so c-stores should ensure they offer a variety of loaves for consumers, to cater for different tastes.
The firm recommends products from its range such as: its healthier lines (health is a particular issue with parents) like Kingsmill 50/50 and Tasty Wholemeal; its Kingsmill Soft White Rolls, said to be the number one rolls in impulse outlets, as well as Kingsmill Tasty Wholemeal Rolls and Kingsmill 50/50 Rolls; and products from its range of breads of the world, a sub-category said to be growing at more than 21% year on year in impulse outlets.
Freshness is key, the firm says, with 71% of customers checking the sell-by dates on products while in store. It suggests regular and timely stock rotation.
And having full shelves between 7am and 9am is crucial as that's the busiest time for bakery shoppers, it adds.
At Warburtons, category controller Martin Baptie also stressed the important influence of bakery in meeting consumer demand for packed-lunch items. "Bakery plays an essential role at the lunchbox occasion, particularly as sandwiches remain the number one lunchbox item," he said.
"Children's lunchboxes are growing at a particularly fast rate, with 60% of children in the UK currently taking a lunchbox to school at least once a fortnight – up 2.7% since 2011.
"Launched to capitalise on the rise in the half-and-half sector, Warburtons Half & Half loaves, rolls and wraps are particularly key as parents opt for products with additional nutritional benefits for their children's packed lunches.
"The fastest growing sector in bakery at the moment is sandwich alternatives, which includes products such as Warburtons Square (ish) Wraps, Thins and Sandwich Pittas. Ideal for lunchboxes, these products offer variety and a tasty alternative for sandwiches for all the family."
Freshness is key and bread doesn't come much fresher than newly baked argues Laura Smith, Retail Communications Manager at in-store bakery specialist Cuisine de France.
"With freshness still an important deciding factor for consumers, Cuisine de France's ready-to-bake breads, such as the La Brea Bakery range, as well as our fantastic selection of rolls, bagels and wraps, can really help to give independent retailers the edge," she said.