The Scottish Government has been consulting on the workings of the Licensing (Scotland) Act 2005. Several areas of the law were highlighted for consideration. But shouldn't the rules on licence variations have been revisited?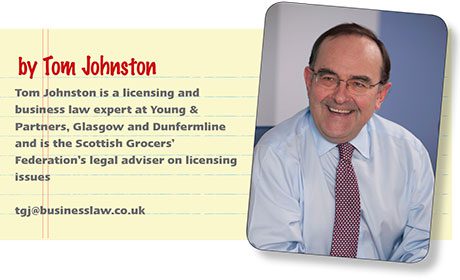 By Tom Johnston
READERS of a certain age may remember Peter Finch's memorable role in the 1976 four times Academy-Award-winning film Network.
Pushed beyond his tether, his TV newscaster character finally succumbs to his frustrations and vents his anger on air with the memorable headline phrase "I'm as mad as hell, and I'm not going to take this anymore!" … and takes millions with him.
Store owners and licensees probably know a thing or two about frustration too.
In a recent consultation paper, the Scottish Government looks at a range of possible reforms to the licensing legislation – yet ignores many of the problems which have been raised since the original legislation was first published.
Since the 2005 Licensing Act we had two changes in 2010.
And minimum pricing legislation is on the statute book but is not yet in force.
Many are asking why we face the workload and potential expense of even more change? Are these not the same politicians who regularly promise to cut the burden of red tape on small businesses?
Space does not permit a full analysis of the suggested reforms, but there is real cause for concern over what might be done and what might not be done. Some retailers, including many SGF members, are very unhappy about the state of play surrounding licence variations, for example.
If you decide you need an extra shelving fixture for your drinks display, the change will require a major variation. You may be increasing your capacity by only, say, one metre, yet you have to go through virtually the same procedure that is required to obtain a new licence. Some boards charge the same fee for this as they charge for a new licence. Add architect's and legal fees and that extra metre could leave you with no change from a couple of grand. For an extra metre or two? Is someone having a laugh at your expense?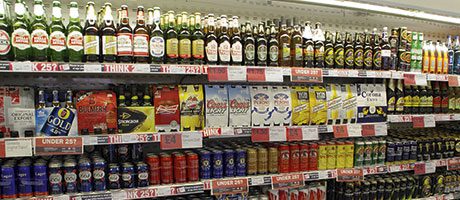 As a trade you may feel that you are subsidising your local authority. The current government's first action on coming to power was to double the fee levels proposed by the previous administration. Licensing is supposed to be self-funding. Information obtained by SGF suggests that it is making a profit for many councils. At a time when we all have to watch costs, many councils are ignoring the economic basics. Sit at a licensing board attended by five LSOs, their line manager, someone from environmental services and someone from building standards, and ask who's paying their wages.
And ask why things take so long. After paying hundreds of pounds you may face a delay of months in your application being processed. Pre-2005 you would know precisely when your application would reach the board. We should demand tighter time limits in exchange for our cash. And why should all extensions be major variations? Is it unreasonable to suggest that a 10% increase in capacity (limited perhaps to one every three years) should be a minor variation? For some reason the health lobby seem to think that any increase in shelf space will cause more alcohol problems. I don't understand why this is suggested, and, interestingly, the lobbyists have failed to make public the research on which this is based.
It is time that the trade called for some answers.
• Tom Johnston is a licensing and business law expert at Young & Partners, Glasgow and Dunfermline and is the Scottish Grocers' Federation's legal adviser on licensing issues
Images – If you want to increase the space taken by your drinks fixture you will need a major variation. That can lead to procedures that are almost as onerous as a full licence application and in some areas can cost as much as a licence application, says licensing and business law expert Tom Johnston. Licensing fees are supposed to pay for the workings the system but he suspects they may turning a profit for some of the councils that administer them.