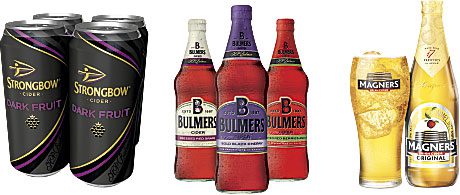 It's been the undisputed boom product in long alcoholic drinks in recent years – ever since an Irish brand introduced the world to cider over ice. However, the last 12 months wasn't quite so hot for cider.
But as we move into July we enter the period when, in the past, cider saw some of its best sales of the year.
What's likely to happen this year? What are the brands up to? And how can Scotland's local stores make the best of the cider days?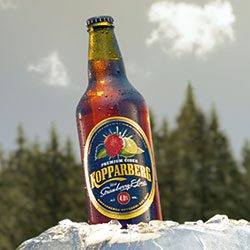 AS we report in this issue, the latest figures from the Wine and Spirits Trade Association suggest most alcohol categories have had things quite tough over the last 12 months. And that includes the recent darling of the long-alcoholic-drinks chillers, cider.
While the total value of cider sales in the UK off-trade increased very slightly, it was up by 1% to £944m, all of that was down to price.
Quoting Nielsen data for the 12 months to 25 May, the WSTA said the average price per litre of off-trade cider and perry reached £2.02, which was up 5% on the previous year. Much of that increase could very likely be attributed to increasing alcohol taxes.


When Nielsen analysed volume sales however the total was down by some 4%. In other words for every hundred bottles or cans sold in the preceding year only 96 were sold in the 12 months to 25 May.
However, there are bright notes in the cider performance too. Not every type of cider is showing volume decline. Makers of modern bottled ciders are still reporting very substantial increases in value sales and in the volume of liquid sold.
And not all of the extra cash is taken by the tax authorities. As many in the market move to flavoured ciders in glass they seem prepared to pay a premium for the products.
And as we approach what we hope will be a period of good summer weather we're also beginning to see marketing efforts hot up and new brands emerge.
Those include everything from Carling British Cider, launched by beer giant Molson Coors, to a new Swedish cider inspired by capital city Stockholm, to a series of seasonal launches from some of the market's established modern brands
This summer is also likely to see increasing TV advertising, social media and other marketing activity on a wide number of cider brands.
If all of that has its effect then we're likely to see off-trade cider in Britain break through a value of £1bn in the next year.
And that's not something many market watchers would have predicted some years ago.