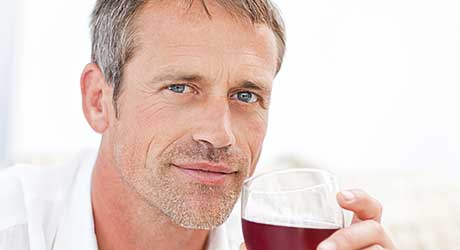 DRINKERS are consuming less at home as well as on nights out according to the Wine and Spirit Trade Association's latest market report. Off-trade sales are down 3% by volume over the year, and 3% over the latest 12 weeks in its survey.
RTDs are down 9% on last year, with the decline speeding up to 14% in the latest three months. Sparkling wine and rum are the only drinks showing volume growth.
Total alcohol prices rose 2%, in part due to the duty escalator that put 5.3% on wines and spirits in this year's budget. (The duty escalator on beer was scrapped, and duty cut by 1p.)
Drawing on data and analysis from Nielsen, CGA Strategy and the Wilson Drinks Report, the WSTA paints a gloomy commercial picture of falling sales and rising taxes. Chief executive Miles Beale said: "While there is a small number of categories in the wine and spirit sector with modest volume growth, the overwhelming picture is one of decreased sales and increased duty rates, with consumers inevitably having to foot the bill.
"Since the introduction of the alcohol duty escalator in 2008, duty on wine has increased by 50% and spirits by 44%, putting the sector under significant pressure."

Spirits are performing better than other alcoholic drinks, down just 2% over the last year. Rum is doing well, with last year's 4% growth driven by spiced and flavoured varieties. Spirits in general picked up over the survey's latest 12 week period, with vodka, all types of whisky and gin also seeing sales improve.
Wine is down 2% by volume over the last year. The winners in the category are Spanish wines and Argentinian varieties. Italian wines are in double-digit decline. Only New Zealand, down 24% over the survey's final 12 weeks, is doing worse. Australian products remain the UK's most popular wines, with sales of over £1bn in the last year.
Wine drinkers are willing to trade up for a better bottle. While the most popular price point is still £4-5, the value of total sales taken by that segment has dropped 3% over the last year. In stark contrast, wines costing £5-6 are up 15% and bottles that are £10 or more are up 17%.
Despite the cut in duty, beer sales are down 3% by volume over the last year, continuing an overall downward trend of the last decade. That sped up over the survey's final 12 weeks, where the fall was 5%. The figures for cider are similar – down 4% over the year, and 5% over the 12-week period. Lager still remains the most popular drink among British adults.
Red and white wines are the next most popular tipples for home drinkers and wine consumers are the biggest spenders. Red wine drinkers (who tend to be older than other wine lovers) spend more on take-home drinks – £39 a month – than anyone else. White wine drinkers spend £38. Rosé drinkers, who are more likely to be middle-aged, spend £25.
Image – Red wine drinkers spend most on take-home drinks says the latest market report from the Wine and Spirit Trade Association. In a generally gloomy 12 months for drinks sales spiced rums were among the few drinks to show significant sales growth.