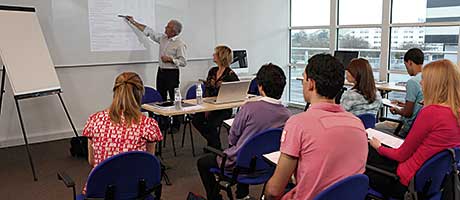 IT'S time to go back to school for some of the country's earliest holders of the Scottish Certificate for Personal Licence Holders.
The Licensing (Scotland) Act 2005, which was eventually fully implemented in 2009, required that personal licence holders carry out refresher training after five years.
Those who gained their licence between 1 March 2008 and 1 September 2009, in what was known as 'the transitional period' as one licensing system changed over to another, will have to complete the refresher training before 1 December 2014.
Anyone with a personal licence who achieved his or her qualification after 1 September 2009 has up to five years plus a three-month grace period to prove refresher training has been carried out, and must submit that information to the licensing board.
The date by which refresher training should be completed should be calculated from when the licence was issued. But if the holder isn't sure, the SCPLH website, www.scplh.info, can calculate the date and will send an email as a reminder.
It also sends email alerts when there's any change in licensing law pertaining to training.
A special consultation has led to changes in reading material that's used in SCPLH training. The handbook for the main personal licence holder qualification and for the refresher is now the same.
There will no longer be a differentiation between the PLH course and the PLH off-sales option – there will just be one qualification across the board.
Training programmes from a variety of providers are intended to be up and running by 1 August 2013.
In another development brought about by the consultation, anyone who will be providing personal-licence-holder training must use an agreed framework – the delivery and assessment strategy – as a guide. The strategy had been put in place, said Queen Margaret University lecturer in leisure and hospitality, Marc Robertson, in response to what some had seen as significant differences in the effectiveness of training provided in the past.
"The quality of training delivered was variable, ranging from good to appalling, so we had to think of ways to improve the quality of training and to make it more even," he said.
"The strategy gives guidance on how training should be provided, for example it suggests training should be interactive and class sizes relatively small."
Image – Training courses for the required Scottish Certificate for Personal Licence Holders should be in place from later this summer. Those who gained their certificates in the transition period up to 1 September 2009 will have to complete refresher training before 1 December 2014.