Aldi and Lidl grow ahead of giants and Waitrose also soars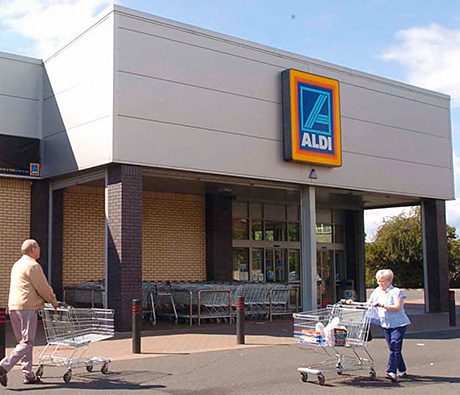 BRITAIN'S giant supermarkets continue to lose out to smaller supermarket operations at different ends of the market, according to research organisation Kantar Worldpanel.
Kantar's analysis for the 12 weeks ending 9 June 2013, showed discounters Aldi and Lidl plus premium supermarket Waitrose all stealing share from the big four retailers.
The research firm showed symbols and independents growing sales slightly (up 0.8%). But that performance was also well behind the fastest-growing chains.
Aldi chalked up another record share of 3.6%. In Great Britain as a whole Kantar has measured average annual sales growth throughout 2013 of 30% for Aldi. The chain is established in Scotland, however, and growth north of the border, while substantial, is thought to be less than the British figure.
Kantar said Lidl and Waitrose both held on to their record GB shares of 3.0% and 4.9% respectively, with Waitrose recording growth of 10.4% – more than three times the market average.
There were share dips for Tesco, Asda and Morrisons. Of the big retailers only Sainsbury's bucked the trend, increasing its share to 16.7% with sales growth of 3.5%. Although Morrisons' share continues to decline, the loss in the 12-week period was lowest for 2013 and indicated, said Kantar, a small underlying improvement for the grocer, which has many supermarket sites in Scotland and has plans to develop convenience stores and online trading.
Fraser McKevitt, retail analyst at Kantar Worldpanel, said the continuing polarisation of the market poses difficult questions for the big four retailers.
"Asda recently announced it is going toe to toe with Aldi on the price of fresh food and produce, demonstrating its growing concern with the threat from the discounter," he said.
Kantar said overall year-on-year grocery market growth in Britain in the measured period was 3.0%, with a dip compared to the same period in 2012 that it attributed to the effects of last year's Diamond Jubilee.
Image – Kantar Worldpanel said Aldi once again took a record share of British grocery spending. It now accounts for 3.6% of British grocery sales, said the researcher.