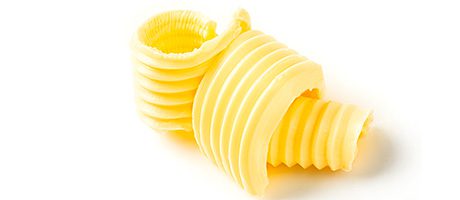 HOME baking, cooking from scratch and a trend towards natural, additive-free foods is fuelling the return of block butter and spreadables.
"More consumers are now following an 'everything in moderation' approach and are taking a more holistic view on health," said Stuart Ibberson of Arla Foods, producers of Lurpak and Anchor.
"Rather than just counting calories or looking at the saturated fat content, they're now paying more attention into exactly what is included in a product." That benefits 'natural' products such as butter, he said. "As a result, they don't see low fat as a healthy option if it's packed full of e-numbers, additives, preservatives and stabilisers.
"Good quality butters and spreads are essential ingredients for scratch cooking. Top up or impulse purchases of butters and spreads in convenience stores are often down to forgotten baking ingredients."
For Dairy Crest, lower fat options such as Clover Lighter and Country Life Lighter "help consumers realise their desire to eat more healthily". Home baking is also driving sales, with Mintel finding seven out of 10 consumers buying ingredients such as butter to follow recipes, the firm says. Both Country Life and Clover are seeing the benefit, and part of Country Life's ad campaign focuses on cooking with butter.
Kerrygold's response to what it calls "the Mary Berry effect" was to commission research (from Omnibus) which showed that 83% of consumers claimed to find packet butter too hard. In response, the company launched Kerrygold Block Butter, now softer.
Mike Harper, brand director for Kerrygold said:"We are giving consumers something new, something that doesn't have an alternative.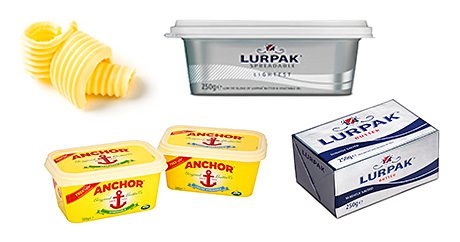 The softer butter is the focus of Kerrygold's marketing campaign, featuring a mythical hero of Irish folklore – 'the butterman' – and stressing the effort he makes to find the finest pastures to graze his cows.
Health spreads, which account for 24% of the butters and spreads category according to IRI, need to taste great if they are to do well, according to Unilever's Adrian Adams. "Consumers will no longer accept products that have excellent nutritional values but lack flavour. Shopping patterns demonstrate that consumers will pay more for a perceived benefit of health, taste or convenience.
"Unilever is addressing this trend by providing consumers with healthy and tasty options across its portfolio of food brands," he said.
Unilever's Flora range has 16% of the butters and spreads category according to IRI. Flora pro.activ is said to be the UK's top-selling cholesterol-lowering brand. Its Flora Buttery is currently worth more than £10m and has grown volume sales 16.5% over the last year.