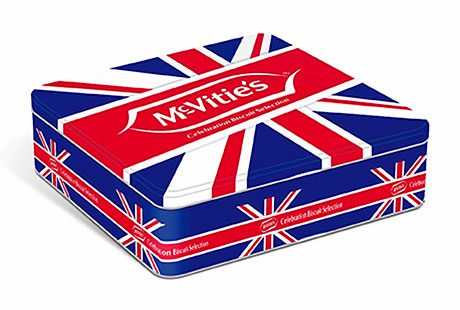 BISCUITS and cakes firm United Biscuits reckons it's giving retailers a patriotic boost in 2013 with the launch of its McVitie's limited edition Celebration Tin.
After 2012's royal jubilee parties, the firm sees Britain as set for more royal occasions this year – including the 60th anniversary of the coronation. And it argues its limited edition tin, launched last month, provides the perfect treat for celebrating consumers to share with family and friends.
The McVitie's Celebration Biscuit Selection 475g tin features a union flag design, which the firm suggests will make it a perfect keepsake to remember the royal occasions of 2013.
RRP of the selection is £5.