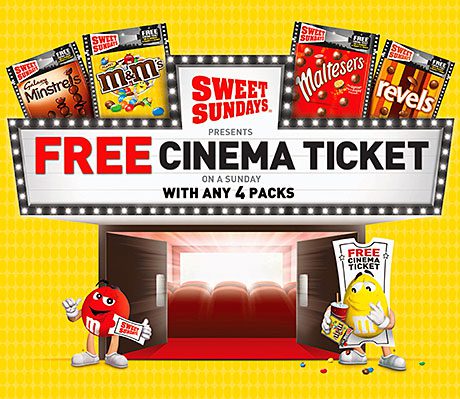 AS Holywood's latest crop of blockbusters heads for the silver screen this summer, Mars Chocolate's Sweet Sundays promotion is also set for a sequel.
Sweet Sundays is back following what Mars says was a hugely successful campaign in 2012.
The promotion offers customers the chance to visit the cinema for free when they purchase four core-size or two large-size special packs across Mars' Bitesize portfolio including M&M's, Minstrels, Maltesers and Revels and runs from 7 June until 8 November.
Mars reckons the activity is timed perfectly to cash in on summer movie releases including Superman – Man of Steel, The Great Gatsby, Thor 2 and Hunger Games: Catching Fire.
The firm says the 2012 campaign attracted 37% new shoppers to the Mars brand.