Tesco plans hundreds of c-stores, scraps giant projects and ends American adventure after profits crash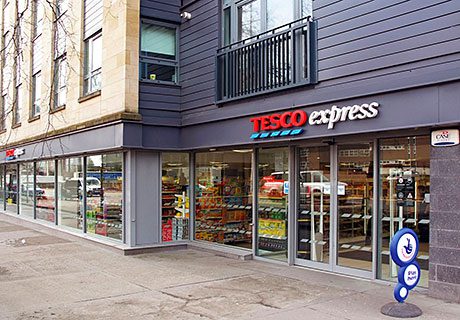 TESCO boss Phillip Clarke is turning his back on out-of-town sheds and focussing his firepower on the convenience sector.
The company's recent results, announced last month, saw the company bin its disastrous US venture and write down property deals made at the height of the boom, contributing to a 51% fall in annual profits.
The decision not to develop around 100 big sites could signal the end of the multiples' space race. Tesco's future vision of itself is as a more nimble, multi-channel company. It has 830 smaller sites at various stages of the development process, most of which will become branches of Tesco Express.
Express is smallest of Tesco's store models; the stores often compete directly against independent and symbol stores and compete for top-up shoppers. There are already 1,500 in the UK. Clarke's new plans will see 150 more opening over the next year.
The corner units of local shopping parades, former pubs, empty high street fashion, homeware and electronics shops, and the ground floors of new urban housing developments look set to be the new multiples' c-store battlegrounds.
Morrison's is said to have 100 small branches the pipeline while Waitrose wants to have 300 "Little Waitrose" branches across the UK. Many of those stores are likely to be south of the border, however. But Tesco and Sainsbury's have already made Scotland one of their main areas for the expansion of their multiple convenience chains.
Tesco's Clarke says he expects bulk shopping to move increasingly online. It currently makes up 8% of Tesco's UK sales and he sees it growing. The supermarket giant also aims to make its click and collect service, where customers order big ticket items online then pick them up from their nearest branch of Tesco Express, more popular.