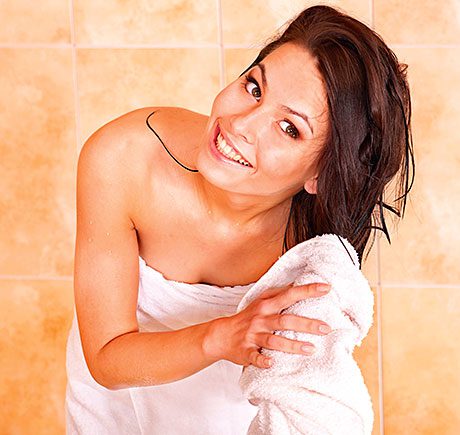 If teenage girls and early 20-something women make up a large proportion of your store's customers you might want to stock a fairly wide range of haircare products.
If on the other hand most of your ladies are 30 and over you may be better advised to stick to a smaller range of products that have proved themselves in the bathroom and under the hair dryer.
According to a survey carried out for haircare brand Kérastase, it takes women around 29 years to make peace with their hair.
By that age females work out what suits them, then learn how to make it happen before they leave for work in the morning.
Younger girls experiment more with colours, styles and different products. By the time 30 is looming, they have found their look and are more likely to stick to it. They also have the disposable income to buy premium shampoos, conditioners and styling products.
Kérastase ambassador and hairdresser Luke Hersheson, said: most women "reach the age where they want their hair to look healthy, full of body and thicker, rather than opting for the trendiest hair which has come straight off the catwalk".