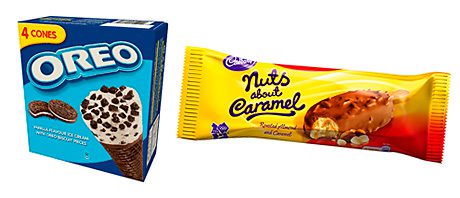 THINK summer heatwave (if we ever get another) and you might think ice, ice lollies and ice cream.
But, apparently, warmth alone isn't the secret of ice cream sales success. In fact, strange as it may seem, seriously soaring temperatures can actually diminish consumer interest in ice cream.
Ed Jones, trade and category marketing manager for ice cream firm Fredericks Dairies, told Scottish Grocer that if the temperature reaches the high 20s in degrees Celsius, ice cream purchases fall slightly. When it gets that hot consumers look for hydration, rather than a treat. The ideal ice cream consumption weather, he said, is when it's sunny and bright but not scorching. That being said, there's a definite summer bias to ice cream sales – 66% of annual ice cream revenue is generated between March and September, with 34% from September to March.
So retailers stand to see higher ice cream sales in the next few months. What will consumers look for?
They'll definitely seek good value for money but many shoppers won't mind paying a bit more for a touch of luxury, Jones argued.
"People like to buy ice cream but they're not going to pay over the odds for it, so retailers have to make sure they offer good value. There's a big difference between something that's cheap and something that's good value. Consumers are willing to pay more for a better quality, luxurious ice cream. It's a permissible treat."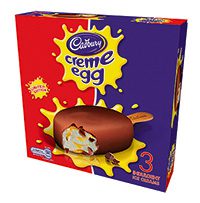 They also want innovation – and products that are based on well-known confectionery or soft drinks brands always do well, he said. Fredericks has the licence to produce ice cream lines based on products from Cadbury, Del Monte, Britvic, Barratt, Vimto and Lyle's Golden Syrup.
"The licensing model of delivering a product successfully in several different formats works," he argued. "We work to the same recipe profile – we don't just take a label, we take the essence of the brand."
Add a price-marked pack to recognisable brands and a shopper will be more likely to buy the product on impulse, he said. PMPs on single impulse ice cream and lollies work well in c-stores, with ice cream versions of Cadbury's Crunchie and Wispa at £1.25 proving especially popular.
Smaller sizes are also becoming more important, which he reckons could be down to consumers looking for a calorie-controlled treat.
Oreo ice cream, available in a four-cone pack and a 500ml tub, has been added to the Fredericks portfolio.
"It's very much Oreo and has the same flavour profile," Jones said. "The black cocoa cone is unique in the cone market."
The company has also introduced The Natural Confectionery Company Ice Squirt and the Double Decker ice cream bar, after trial launches last year during the Olympics period. Fruit Shoot and R Whites lemonade ice lollies, and the Cadbury Nuts About Caramel stick are also available.
Images – Top, Latest addition to the Fredericks range of brand-licensed ice cream products is Oreo. The firm also produces many ice-creams based on Cadbury's chocolate bar brands as well as brands from Del Monte, Britvic, Barratt, Vimto and Lyle's Golden Syrup.