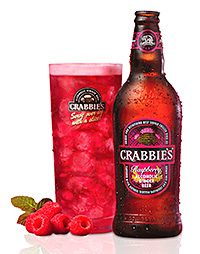 SWEDISH and other ciders have achieved major success with fruit flavours.
From this month retailers can offer another fruity option on the drinks shelves as Halewood International launches extensions to its Crabbies Ginger Beer range.
Raspberry flavour and Strawberry & Lime flavour, in 500ml bottles in the off-trade, join the existing Original and Spiced Orange lines.
Pricing is intended to match the existing products.