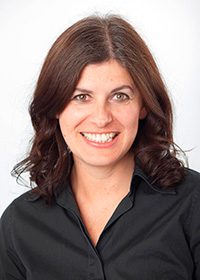 A MIXTURE of cocktails and smartphone technology is the secret of WKD's success in the Scottish market, according to marketing director Debs Carter.
Social media-savvy young adults want drinks that fit in with their lifestyles and apps that chime with their favourite brands. Recognising those trends, she said, is what has made WKD Scotland's top-selling off trade RTD.
"One thing this group constantly seeks is innovation," she said. "You only have to look at the success of WKD Purple, which two years after launch is the fifth best-selling RTD Scotland, to see how keen these consumers are for something which has a point of difference."


WKD has picked up on RTD cocktails, an on-trade trend which has moved into home entertaining and parties, and turned it into a smartphone game. Consumers can download the WKD cocktail recipe maker app by pointing their smartphones at bottle labels or multipacks, and then create their own cocktail recipes using different flavours. They can then share the ideas with other app users.
"The way young adults organise their social lives has changed significantly," Carter said. "They have never been adept at planning ahead and now they can arrange to meet a group of friends at the touch of a button."
And that presents an opportunity for the convenience sector. "This instantaneous approach relies on convenience stores having chilled RTDs. We know that over 80% of WKD consumers prefer to buy chilled bottles."
According to FWD research, chilled availability increases sales of RTDs by at least 10%.
WKD's own research figures reveal that 26% of their consumers will go elsewhere if a shop doesn't have their favourite RTD pre-chilled.
Images – Top, Debs Carter puts the success of WKD Purple (above) down to the company's engagement with its young adult consumers' technology-driven lifestyles.