Mark Thomson, business unit director of Kantar Worldpanel looks at consumer trends in biscuits and cakes.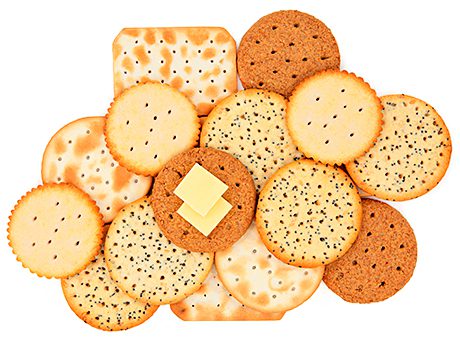 SHOPPERS in Scotland still go for traditional favourites like oatcakes and shortbread, but they're also now more likely to opt for a chocolate biscuit bar, and to buy a biscuit as a treat. And retailers in Scotland who sell biscuits and cakes appear to be doing well out of the Scottish sweet tooth – sales north of the border are growing faster than in Britain overall, both in terms of the product sold and the cash they put through tills.
Using data covering the 52 weeks to 17 February 2013, Mark Thomson, business unit director of Kantar Worldpanel, told Scottish Grocer take-home sales in the biscuit category across GB are now worth £2.2bn, with sales growing 4.3% over the past year. But Thomson said that didn't mean that the number of biscuits sold had soared. The sales value growth reflects the fact that shoppers are buying biscuits at a range of different prices including some that are higher than before. In fact, the volume of biscuits bought for take home has grown, but much more modestly, up 1.4%.
In Scotland, take-home biscuit sales are worth £244m a year and are growing ahead of the overall GB market at 5.1%. Volume of biscuits sold in Scotland is also growing faster than in Britain overall – up 1.9%.
Typically GB shoppers each spend £8 a year less on biscuits than the average Scottish shopper – who spends £87 a year.
In the year covered by the figures Scottish shoppers made 48 trips to buy biscuits, two more trips than the year before.
Traditional Scottish biscuit varieties like oatcakes and shortbread do well, but Scottish shoppers are more likely than the average GB shopper to buy chocolate biscuit bars. Scottish shoppers are also more likely to buy biscuits with a treat in mind, with 70% reporting that they buy 'treat' biscuits, compared to 63% of GB shoppers. On the other hand, sales of some other styles are showing substantial growth – savoury biscuits are up 21%, and healthy biscuits, up 29%.
Cake sales in Scotland are being driven by a greater proportion of shoppers in Scotland than in GB overall choosing products like cake bars, slices, portions and small cakes, according to Thomson.
Sales of cakes across GB have grown 2.3% in the last year to reach £1.8bn, with volumes up 1.1%.
In Scotland, the cake category is worth £167m and growing 5.1% in value, and 4.4% in volume. Shoppers in Scotland make around three trips a month to buy cakes, spending £66.33 on cakes over the year.
Women in Scotland are more likely to consume cakes than women across GB.