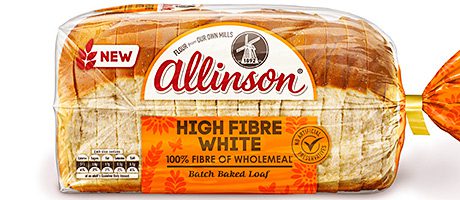 PORRIDGE is no longer simply a hearty, healthy winter breakfast – consumers who want to live a healthier lifestyle are choosing porridge oats for breakfast all year round, according to Hamlyns of Scotland.
The firm recently updated its packaging – adding clear windows to display the product inside. And it appears to be helping – the firm has recently doubled the distribution of its Scottish Porridge Oats & Bran and Scottish Pinhead Oatmeal.
Its 2013/14 marketing campaign targets consumers who want to have a healthy diet and lifestyle. As part of the campaign, the Hamlyns sampling team will be introducing the product to consumers all over Scotland at various events, including Taste of Grampian, the Royal Highland Show, BBC Good Food Show, and the Dundee Flower and Food Festival.
• Allied Bakeries added High Fibre White 800g and High Fibre White and Wholemeal rolls to its range earlier this year.
The firm says High Fibre White is aimed at female consumers over 45 who want to give their families "great tasting healthier options". The loaf contains 100% of the fibre of wholemeal.
The easy-to-tear rolls are available in packs of four.
Allied Bakeries also recently launched its first TV advertising campaign in 10 years. The 20-second advert featured a mother and two children, with the mother and oldest child teaching the youngest how to pronounce the brand name Allinson.
Allinson packaging has been redesigned across the whole range, including Wholemeal, High Fibre White, and Sunflower & Pumpkin.