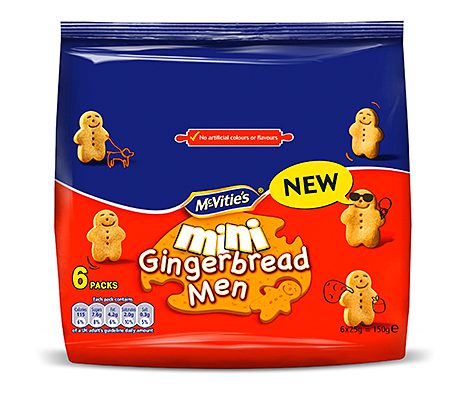 CONSUMERS want biscuits and cakes to be good value for money and are moving away from volume deals towards PMPs. They also want healthier biscuits to be available in stores, along with savoury varieties.
And as they become ever more pressed for time they want biscuits that can be eaten on the go.
Those are current trends in biscuits and cakes, according to UBUK's shopper marketing controller Hena Chandarana.
Chandarana said, quoting Nielsen data to 26 January 2013, that the biscuits category is worth £2.3bn and growing by 3% a year.
UBUK has recently introduced a selection of new McVitie's products, including More Chocolate, Double Chocolate, Medley Rocky Road and Mini Gingerbread Men & Mini Chocolate fun shapes.
Also new are Go Ahead Forest Fruits flavour, Jacob's Oddities additional flavours, and Carr's Melts cheese and seed triangles.
To celebrate the 200th anniversary of its Crawford's brand, it has revamped its packaging and introduced a range of 69p PMPs.