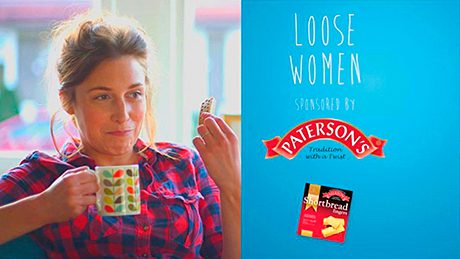 RETAILERS should consider encouraging shoppers to choose a cake-style treat as part of their lunch, according to Laura Smith, brand communications manager at Cuisine de France.
Quoting Mintel research from July 2012, Smith said lunchtime appears "recession proof", with consumers saying their lunchtime spend hasn't changed through the tough economic times.
Cuisine de France products include Flower Pot Secret Centre muffins, the Otis Spunkmeyer range of cookies and brownies, and the Wrapped-to-Go range.
Shortbread brand Paterson's is sponsoring the STV lunchtime show, Loose Women.
Sponsorship "bumpers", aired in the advert breaks of the hour-long show, feature a busy mum, harassed by domestic disasters, eventually sitting down with a Paterson's shortbread snack and a cup of tea in front of the show.
Price-marked packs and new PoS helped increase sales and volume of Bahlsen biscuits sold through cash and carrys in 2012, according to a spokesman for the Bahlsen brand.
Its Hit Choc 99p pack is now the brand's number one seller in cash and carrys.
The brand plans new products and more PMPs in 2013.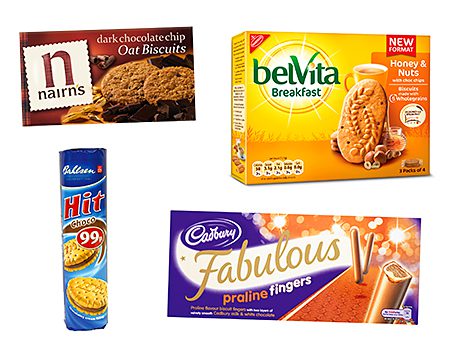 Country Choice has added a range of premium 'thaw and serve' wrapped cake slices to its portfolio. Each product has a 21-day shelf life once defrosted. Varieties include Chocolate Brownie, Rocky Road, Fruity Flapjack and Millionaire's Shortbread.
More shoppers are now looking for healthier snack options, and want products to be convenient and easy to use, according to Martyn Gray, head of marketing at Nairn's Oatcakes. The Nairn's Oat Biscuits range includes Fruit & Spice, Mixed Berries, Dark Chocolate Chip and Stem Ginger flavours.
The firm has recently launched gluten-free Biscuit Breaks, available in Oats & Syrup and Oats & Fruit flavours.
Increasing numbers of consumers are now thinking about biscuits as part of a packed lunch, according to Toby Bevans, brand manager of Mondelez International's Oreo brand. He reckons the Oreo two biscuit snack packs are "the ultimate treat for everyone's lunchbox", and says the Oreo brand is worth almost £21m in the UK.
Mondelez recently introduced Belvita Breakfast biscuits in a 150g pack aimed at c-store shoppers.
Burton's Biscuit Company has added two new flavours to its Cadbury Fabulous Fingers range – honeycomb and praline. The new products are being supported by a £1.3m marketing campaign, including a TV ad featuring Cadbury Fingers-style puppets, Caitlin and Madison Fabulous.
The firm says the Cadbury Fingers brand is now worth £43m. The Burton's portfolio also includes Maryland, Jammie Dodgers and Wagon Wheels.
Images – Top, Paterson's is sponsoring STV's Loose Women. Advert indents feature a busy mum relaxing with tea and shortbread.