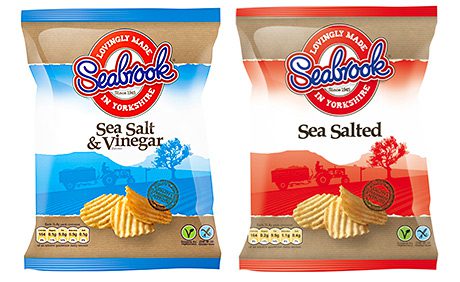 YORKSHIRE-based snack manufacturer Seabrook has given its crisps a major revamp, underlining the brand's regional heritage. The new-look packaging, released this month, also includes Seabrook's gluten-free accreditation, making it the first mainstream crisp brand endorsed by the Coeliac Society.
The company, which was the first to introduce crinkle-cut crisps in the UK, has identified housewives aged over 40 as its target customer. "They have major influence over other consumers in their household including older children living at home and grand-children," said a spokesperson.
"They are looking first and foremost for great tasting crisps, but heritage and tradition help to provide credibility and reassurance."
• Walkers' new TV ad campaign, to promote the home-grown ingredients in its core range of flavours, sees Gary Lineker crossing the UK on a tractor. He sources cheese in Somerset, tomatoes in Vale of Eavesham and chicken in Devon – and gets soaked by sprinklers.
A social media campaign has further footage on-line. This includes his father, Barry Lineker, who brings a retailer's perspective: he ran Lineker's fruit and vegetable stall in Leicester Market for over 40 years.
• Kellogg's has launched a new flavour of Pringles, roast chicken and herbs, and upgraded its top-selling UK flavour, sour cream and chives. They'll be promoted by a TV and digital advertising push with the theme "bursting with flavour".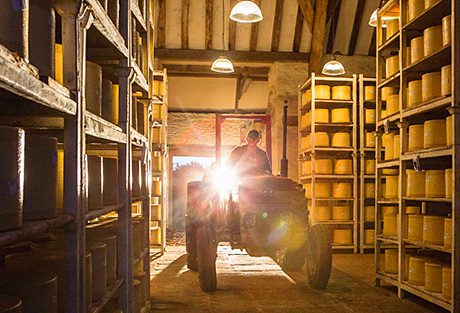 Images – Seabrook's new-look packaging points to the brand's Yorkshire heritage, while Walkers sends Gary Linker off on his tractor to source British ingredients.