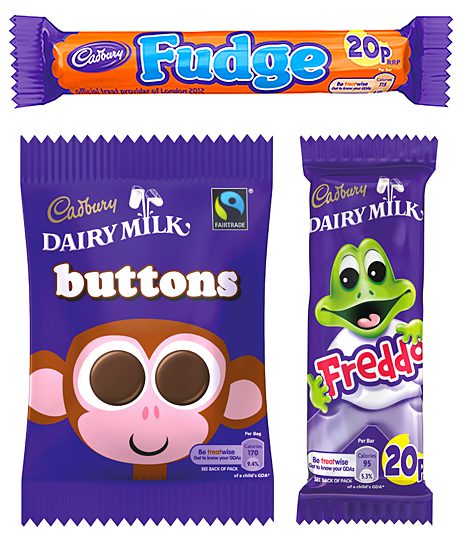 CADBURY brand owner Mondelez International says its Cadbury confectionery portfolio specialises in products that are ideal for parents who want to buy sweet treats for their children.
The range includes: Cadbury Dairy Milk Buttons; Cadbury White Buttons kids' single; Cadbury Dairy Milk Freddo; Cadbury Dairy Milk Freddo Caramel; Cadbury Fudge; Cadbury Curly Wurly; and Cadbury Chomp.
Quoting Nielsen data to 23 February 2013, the firm says Cadbury leads the "kids' single eat category", with a market share of 36%. It also says consumers see Cadbury as "the UK's most respected and genuine chocolate brand".