by Alison Bryce. Alison Bryce is a partner and head of Maclay Murray & Spens' IP & Technology team, and a member of the firm's Food and Drink team. Alison.Bryce@mms.co.uk
[hr_dotted]
This April sees the start of tobacco ban displays in Scotland – when large stores bring down the shutters. Standardised packaging is, officially, still in its consultation and report phase, but we can expect more change to come.

WITH Imperial Tobacco's failure to reverse the decision to ban cigarette displays in Scottish shops, following its UK Supreme Court challenge, retailers and brand owners are braced for further change. Large stores in Scotland have until 29 April 2013 to remove the displays, with smaller stores granted a further two years to comply. In addition, measures to introduce plain packaging and changes to the tax regime are on the horizon.
The changes follow the decision by the Scottish Parliament to pass the controversial Tobacco and Primary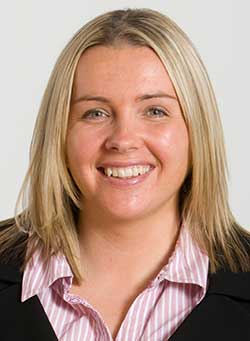 Medical Services (Scotland) Act in 2010, which is set to see a complete ban on cigarette displays in shops.
The cost of meeting the new regulations may be borne by retailers which could prove costly. Ahead of the 2015 display ban, owners of smaller stores will need to assess the upfront costs of the ban, against future profits from selling tobacco. From a positive trading perspective, smaller stores may be able to take advantage of the current opportunity to display tobacco products, while that option is not available to larger supermarkets.
The ban is also set to have a negative impact on brand owners, as display units in shops have long been regarded as valuable marketing platforms.
However, further changes may be on the cards. Last year, the UK Government launched a consultation on standardised packaging and its possible introduction throughout the
UK. The Government is expected to announce its response to the consultation within months.
Australia has already taken steps to introduce such measures, becoming the first country in the world to implement standardised packaging for all cigarettes. Last December all branding was removed from packets and substituted by large graphic images of people with tobacco-related illnesses. A major consortium of tobacco companies, including British American Tobacco and Imperial Tobacco, challenged the legislation arguing that the Australian Government was trying to acquire their intellectual property rights by removing the logos on packets of cigarettes. The argument was rejected by Australian courts, which paved the way for the ground-breaking ban.
The Australian authorities' success in defeating legal challenge and implementing the packaging restrictions is seen as an important milestone by anti-tobacco activists.
The threat of plain packaging will raise new concerns for tobacco retailers throughout Scotland. A central argument against plain packaging is that counterfeit cigarettes will be easier to produce. As a result, consumers may be more readily persuaded to purchase cigarettes on the black market, with a negative impact on retail sales. The effect may be felt further, with some observers suggesting plain packaging may also have a negative impact on profitability of smaller retailers, with tobacco sales being a significant factor in increasing footfall.
It is inevitable the introduction of plain packaging would have a negative impact on cigarette brand owners. Such packaging was the last marketing platform for tobacco companies, with certain designs synonymous with particular brands. Plain packaging would, therefore, be a significant blow.
The main driving force in the clampdown on cigarettes is the argument that the country should attempt to reduce the impact of tobacco on the nation's health. Nearly one year has passed since the Scottish Government announced the introduction of a supplementary charge, often referred to as a "health levy", on business rates paid by large stores selling alcohol and cigarettes. The potential impact was immediately clear, with some 240 stores affected, all with a rateable value of more than £300,000.
Sainsbury's subsequent decision to stop selling cigarettes in nine of its stores could signal the start of a wider trend and brand owners will be concerned that other large stores will follow in Sainsbury's footsteps. However, such moves could also herald greater opportunities for smaller retailers.
The sale of tobacco in Scotland is undergoing dramatic reform. Retailers and brand owners need to be aware of the changes and understand how they will impact on their own business models. While the full extent of further legislation will remain unclear for some time, change is inevitable, and retailers will need to rethink their strategy and day-to-day operations of tobacco sales.