UK market-leading stimulation energy drink Red Bull is set to spend millions backing the launch of its new Red Bull Editions; three new flavoured products – cranberry, lime and blueberry.
The brand owner says the introduction of Red Bull Editions to the UK will be supported by a £3.5m campaign designed to ensure consumer awareness of the new lines.
The firm is beginning its Red Bull Editions launch campaign this month in what it calls key cities across the UK.
Marketing support will concentrate on outdoor posters backed by digital media promotional work as well as PR activity.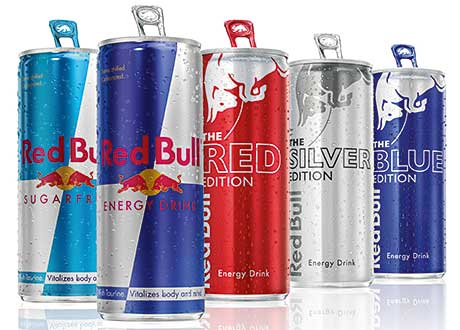 The campaign aims to get a message across to what the firm sees as the 4.5 million people in the UK who reject energy drinks because of their taste, and to broaden consumption among existing drinkers.
The Red Bull sampling team will be on the road, giving consumers the chance to try all three of the new flavours in programmes running in 20 cities across the UK.
Simon Hewitt, Red Bull head of category said: "The news of the launch of the Red Bull Editions has created excitement in itself and we expect the marketing activity to carry this excitement through to people around the UK, generating trial and bringing in new consumers to the brand.
"By addressing the barrier of taste, we expect to drive increased penetration and grow the category, which ultimately means more profits for retailers."
Recommended pricing of the three new flavours is the same as regular Red Bull 250ml and Red Bull Sugarfree 250ml.