CASH payments network PayPoint now has more than 4,000 contactless payment terminals in its national system. The firm says it means The PayPoint/Lloyds TSB Cardnet contactless estate is now the largest private sector network in the UK and accounts for half of all contactless terminals in the retail sector.
Andrew Goddard, retail director at PayPoint, said: "It's estimated that almost 30 million contactless cards are in circulation in the UK right now and two of the UK's major banks announced that they plan to issue over two million contactless cards to their customers in the UK over the next year.
"Contactless cards are especially suited to the convenience sector, where average basket spend is relatively low and within the contactless limit of £20."
The limit for contactless payments recently rose from £15 to £20.
PayPoint says retailers carry no financial risk and benefit from a transaction fee that is up to 4p lower than for debit cards.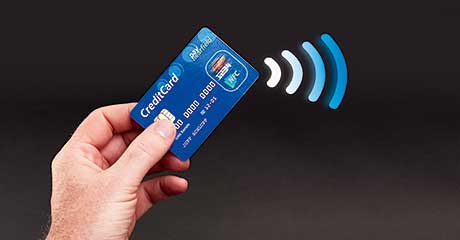 "Research so far suggests that customers paying with a contactless card are more likely to make impulse purchases, which will drive incremental sales for the retailers," Goddard said.
The firm intends that the 7,000 retailers to which it provides a debit/credit facility will soon have contactless terminals.