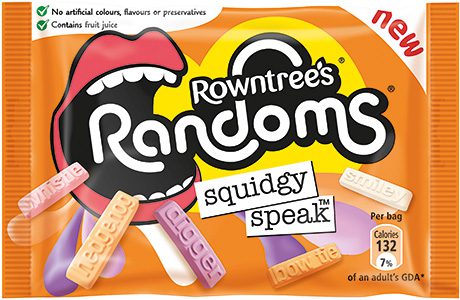 NESTLÉ Confectionery has added to its Rowntree's Randoms products with the introduction of Squidgy Speak.
Nestlé UK trade communications manager Graham Walker said: "The Rowntree's Randoms brand, with its quirky personality, has proven such a success with consumers that we recognised the opportunity to extend it with a fun new product."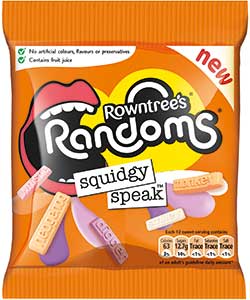 The new foam sweets are available in two pack sizes – a single-serve impulse bag (RRP 48p), and a sharing-sized bag (£1.29).
They feature words shapes and are intended to encourage kids and young people to play with words as they eat their treat.
The product is being supported by a campaign which includes a TV advert.
Rowntree's Randoms launched in May 2009 and, quoting IRI data to 29 December 2012, Nestlé says it is now worth £20m.
It also says Kantar research has shown, that the Randoms brand has brought new shoppers to the sugar confectionery category. A quarter of Randoms purchasers are said to buy only Randoms from the sugar confectionery section.