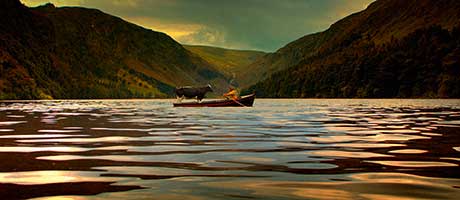 IRISH folk legend The Butterman is back, thanks to Adams Foods and its Kerrygold brand. The TV ad, introduced last year (above), is now back in support of the brand's new softer block butter.
It tells the story of The Butterman and the lengths he goes to to ensure his herds of cows have the best pastures to graze on. The brand says the ad helps get across the message thet Kerrygold puts care and dedication into producing its butter.
Following the launch of the campaign Kerrygold says it has already seen an increase in the number of shoppers being loyal to the brand, and an increase in share of the market.
Quoting IRI data to 29 September 2012, Adams Foods says Kerrygold block butter's share of the market was more than 8% – more than two-thirds higher than the share taken the previous year.
Alison Palmer, brand marketing controller for Kerrygold said: "We want consumers to understand why Ireland is the land of better butter and how the lush green pasture plays a key part in producing a top quality product."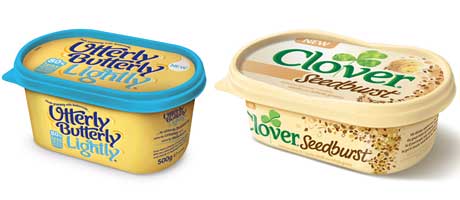 Dairy Crest shopper marketing manager Danoushka Gaskell says recent Nielsen data showed the butters, spreads and margarines (BSM) category is worth £1.3bn and growing 2.4%.
But consumers are now looking for healthier alternatives to various foods, and Gaskell says BSM is no different. To make the most of the fixture in store, retailers should select a good breadth of products, which includes top sellers, she advises. Stocking the top brands is crucial as the category is "brand rich" and consumers will be looking for names they recognise. And shoppers are willing to pay for branded products, she argues.
The range should include everything from full-fat butters to low-fat, health-specific products. Duplicate sizes should be avoided, she says.
Dairy Crest's range of butters and spreads includes Utterly Butterly, Country Life, and the Clover range, including new Clover Seedburst.