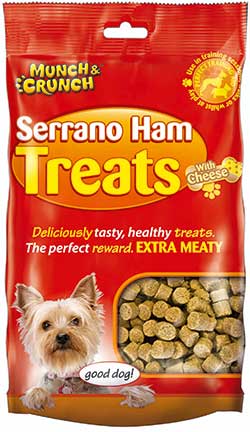 DOG owners are big old softies according to Richard Shonn, managing director at discount pet supplier 151 Products. He reports a healthy market for dog treats, especially while the animal is being trained.
"Dog owners are always searching for new ways to treat and reward their pets while owners are also becoming increasingly conscious of health benefits," he said.
To meet the demand, 151 Products has introduced Serrano Ham treats in its Munch & Crunch range. Packs of 12 have an RRP of £1.