Offering consistency in value and quality for biscuits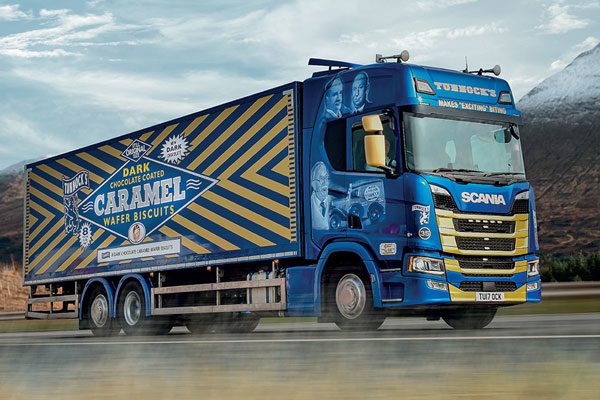 ATTITUDES have been changing across the board over the last few years.
Since the beginning of the new decade, we've had to adapt to living during a global pandemic and now we face constantly rising prices.
It's understandable that during these times there has been a great deal of change with consumers but, when it comes to biscuit options, the demand can stay consistent for generations.
That's the take from Tunnock's which, with over 130 years trading experience, knows its customers and exactly what they are looking from the brand.
Fergus Loudon, sales director for Tunnock's, said: "In our shop, we interface with every kind of customer and they let us know what they think.
"When it comes to choosing chocolate biscuits, their thinking isn't very different from their grandparents, who were also our customers.
"Quality and value for money – that's what customers want and that's what they have always wanted."
It's far from rocket science, then, to figure out why the Tunnock's brand has stayed consistently popular through the years with its raft of satisfied customers.
The firm said it takes pride in the fact that their iconic range has retained its original size over time – excluding limited-edition or special packs – making sure the customer gets exactly what they are looking for whether that's Tea Cakes, Caramel Wafers or Snowballs.
This consistency in quality is what Tunnock's is keen to shout out about, stating that c-stores stocking the brand shows that the retailer doesn't just do second best when it comes to the range.
Regardless of the latest economic concern the brand faces, Tunnock's said its own attitude has always been: "Whatever is happening, just keep doing the job properly."
That is undoubtedly a belief shared by many across the convenience retail sector.
Loudon said: "Certain things do change of course; production processes, pack sizes, types of wrapper and distribution methods.
"But to keep the customer, you have to keep faith with them and that means being true to your values.
"Pretending that you are keeping your prices down while reducing the size of the finished product is most definitely not keeping faith with your customers.
"In any food manufacturing business your most valuable asset is your reputation.
"If you lose your premises in a fire then that's a far easier thing to fix than losing your reputation.
"When times are tough for your customers, it is always better to accept less profit than to deliver less value."