Growing excitement across the Christmas period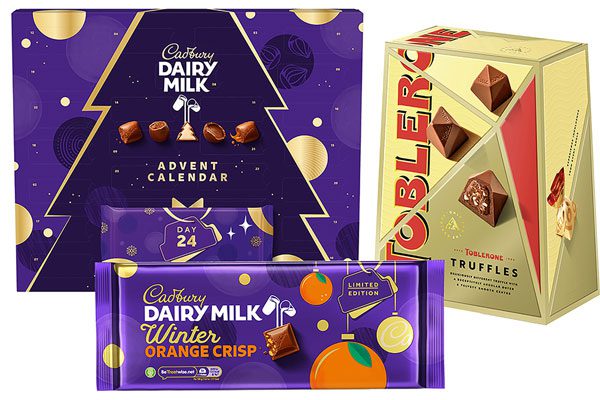 THE countdown to Christmas is now in full swing across the convenience channel.
With recently taken-down Halloween decorations soon to be replaced with trees, stockings and flashing lights, the festive celebration will certainly be on the minds of plenty of consumers across this month.
This makes November a prime time for retailers to stock up on Christmas confectionery options to make the most out of the season, from limited-edition seasonal favourites to advent calendars helping to count down to the big day itself.
And Susan Nash, trade communications manager at Mondelez International, reckons the firm has just the range to drive up seasonal sales this Christmas time.
Nash said: "This is the period that consumers begin to prepare for the busy months ahead by stocking up on Christmas essentials.
"Retailers should stock up on core products in the range, such as Cadbury Dairy Milk 90g Advent Calendar, which is the number one SKU in the advent category and a key line at Christmas.
"This year, Mondelez International is adding a touch of magic to the advent countdown for consumers, introducing a brand-new Cadbury Dairy Milk Advent Calendar 340g, containing Cadbury Dairy Milk Chunks, Cadbury Dairy Milk Robins, Hazelnut Jingly Bells, Caramel Chunks and, finally, one 100g Winter Wonderland Bar – a unique addition for Christmas Eve to get shoppers ready for the main event and add excitement to the occasion.
"It's a great option for those who are looking to trade-up this year and treat themselves to an extra-special indulgence."
Seasonal indulgence will be at the forefront of consumers' minds, Mondelez reckons, with plenty of these treats only coming once a year, many customers will be enjoying the limited time they are available for.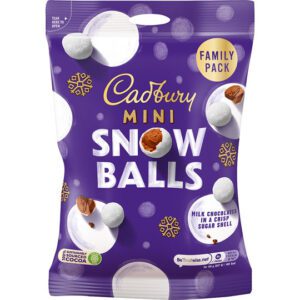 This makes seasonal options such as Mondelez's Cadbury Mini Snow Balls as well as Cadbury Puds key novelty products during the build-up to help bring in extra excitement for shoppers at convenience  stores, as well as to help establish convenience stores as go-to shops for seasonal treat needs.
Nash said: "The Cadbury Mini Snowballs Family Pack 296g is set to drive incremental sales for retailers this festive season, as sharing novelty formats are now the highest buy at Christmas, perfect to share with loved ones.
"Cadbury Puds are a great addition to any retailer's core range at this point in the season, as a self-eat treat that shoppers know and love.
"The Cadbury Puds five-pack communicates value to shoppers who are looking to be vigilant at this time of year, making them a fantastic option this Christmas, with the Puds multipack having achieved the number one product in self-eat novelties last year."