Event focuses on what's next for retail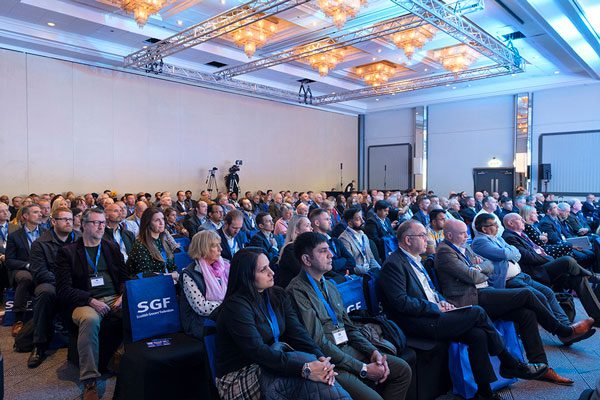 HUNDREDS of people from across the convenience channel and beyond will gather for the Scottish Grocers' Federation (SGF) annual conference later this month.
The flagship event for the SGF will once again return to the Crowne Plaza in Glasgow – on Thursday 12 and Friday 13 October – with the theme of "What's Next for Retail? Future-proofing the Industry".
SGF chief executive Pete Cheema said: "This year's annual conference is all about sustainability, innovation, health and wellbeing, and convenience – and it is shaping up to be one of our best ever.
"We'll have jam-packed sessions throughout both days, our largest trade exhibition of the year, excellent breakout sessions, knowledgeable and informative speakers and, of course, our annual Gala Dinner on Thursday evening."
Highlights include sustainable retailers and food-to-go panel discussions, a talk about taking staff training online and insights on social media and marketing for retailers.
Breakout sessions will be presented by Business Energy Scotland, Camelot, Go Local, the SGF Healthy Living Programme and Philip Morris International.
The keynote speaker is Steven Van Belleghem, a thought leader on the transformation of customer relationships and the future of marketing.
Cheema said: "Our conference is always the biggest highlight of our year and is an excellent occasion for everyone there to engage with both retailers and suppliers, build relationships and get the latest information about the sector."