Bank on low and no-alcohol growth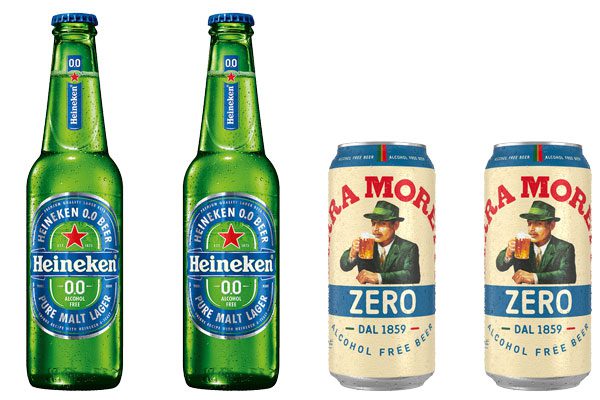 NO and low alcohol options across beers and lagers have been slowly rising in popularity with consumers – but knowing how to tap into this does present a challenge for retailers.
However, Heineken UK reckons it can be down to a matter of penetration for the category in stores and ensuring plenty of consumers know the option is there for them.
While new entrants to the category can bring some freshness to low and no, consumers still seek the brands they're loyal to.
As such, Heineken has suggested keeping a range of low and no alcohol options across well-kent beer brands such as with its Heineken 0.0 and Birra Moretti Zero.
Alexander Wilson, category & commercial strategy director at Heineken UK, said: "Heineken UK is growing ahead of the no and low category and Heineken 0.0 continues to lead it with a 27.3% share of non-alcoholic beer, growing by 3.1% year on year.
"While lager holds the lion's share of non-alcohol in beer and lager, well-known ale and craft brands are also on the rise within this category, helping to normalise the segment for more shoppers."
Free orders on soap pints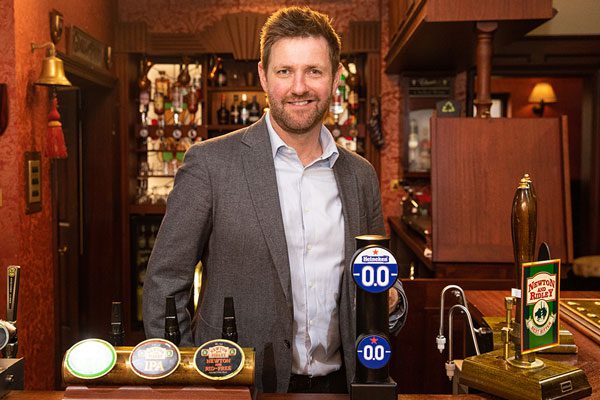 HEINEKEN UK has renewed its product placement deal with ITV that sees Heineken 0.0 on draught in some famous soap drama pubs.
Heineken 0.0 will remain available on draught in both Emmerdale's Woolpack and Coronation Street's Rover's Return for the next 18 months.
The original partnership was first announced in April 2022, marking the first real world beer to make its appearance in the ITV soaps.
The partnership was lauded at the time as a good way to forward the normalisation of alcohol-free beer options, according to Heineken.
James Crampton, corporate affairs director at Heineken UK, said: "Emmerdale and Coronation Street have huge cultural currency – people are seeing their favourite characters order pints of 0.0 in the Rover's Return and Woolpack and it's helping  make it permissible for them in their real lives."