Organise your beers to help meet Golden Quarter demands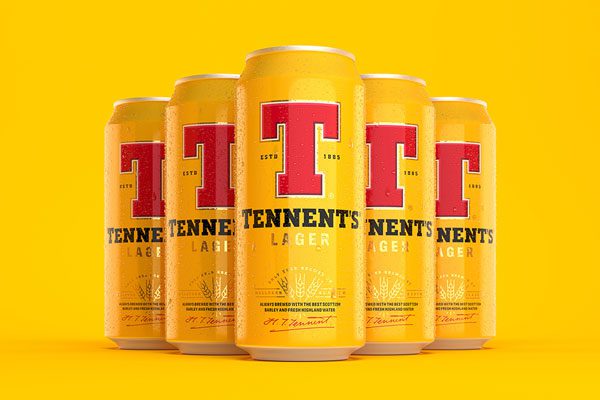 AS retailers prepare to head into the Golden Quarter trading period, it will more than pay off to stay ahead of the game with a consistent range of consumer favourites.
Heading into the final months of the year, shoppers have plenty to look forward to and celebrate. 
And with this year presenting additional opportunities, such as the Rugby World Cup, being prepared to meet a variety of desires will be required by all convenience retailers.
Fortunately, Tennent's reckons its stands ready to assist retailers in meeting these demands.
Ensuring consistency for consumers will help to build up loyalty in convenience and retailers should make sure they have a range that will match customer expectations.
Brid Turner, off-trade marketing services manager at Tennent's, said: "Stocking a consistent and well-liked range is key to keeping shoppers returning to store.
"For example, having a consistent performer like Tennent's Lager, Scotland's best-selling beer brand, alongside a couple of other options, such as premium world beers, gives consumers a choice without over-committing.
"Convenience has followed a trend of less but better, with a shift towards premium lager, which we have noticed with our brands including Menabrea and Heverlee."
And Tennent's is set to help retailers to build up excitement for Tennent's Lager this year with the unveiling of its new design and brand platform "Raised in Scotland".
The all-new yellow can will certainly stand out to shoppers and highlights the firm's provenance and legacy on pack to further build appeal with drinkers, says Tennent's.
This will help to play into the brand's loyalty, Tennent's reckons, something which the brewer is keen to capitalise on.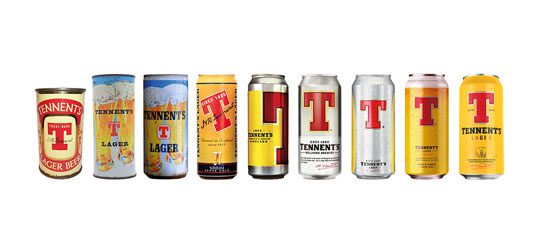 Turner said: "Brand loyalty has seen the majority of volume from the top three brands continue to overperform in convenience, with Tennent's Lager retaining the number one spot.
"Having the right packs – chilled and ready to drink – will ensure that rate of sale remains high, as there is less demand for experimentation relative to a supermarket shopping trip."
This brand loyalty should be able to stretch out across the Tennent's portfolio, too, which is well-timed for the firm's launch of its new Tennent's Light six-pack of 330ml cans.
Aiming to capitalise on the lower-alcohol trend with a larger pack format, which should appeal during the cost-of-living crisis, the new offering for Tennent's Light delivers to consumers who might be looking to cut back even more options from a brand they know and trust.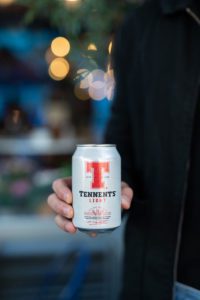 Turner said: "As Scotland's biggest-selling beer brand, Tennent's range also includes Tennent's Zero and Tennent's Light, giving consumers the option of drinking a brand they know and love, but with no/less alcohol.
"Tennent's Light is now in 6x330ml canned format, which has been available for the convenience channel from last month."
But, ultimately, value remains king for consumers. And as people start to prioritise events outside the house during Christmas, offering the right formats at the right prices will be an important consideration for consumers.
Turner said: "As drinking occasions have become less restricted and consumers return to the on-trade, small and mid-pack formats are largely being favoured as opportunities and appetite to drink at home become less frequent.
"For some consumers, the outlay for a large pack of beer/lager may be too great and budget dictates that less volume per purchase is preferred.
"Communicating value is becoming increasingly important, and price marked packs help to drive sales in this area. As a result, small and mid-packs account for most beer sales across the off-trade."