Non-alcoholic brands work together to produce a make your own solution in time for National Spritz Day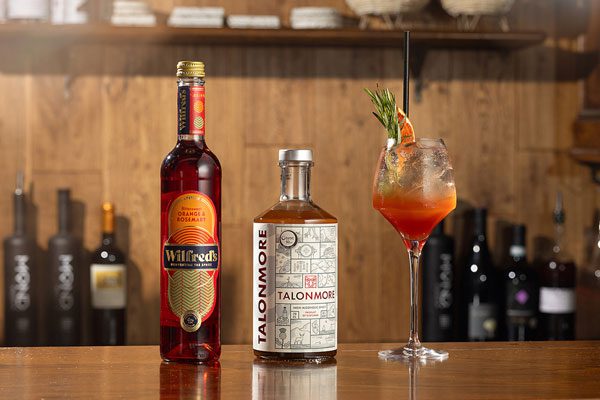 TWO alcohol free drinks firms are out to ensure everyone can enjoy National Spritz Day this year with a limited edition offer for consumers looking to limit their alcohol consumption.
Edinburgh based brand Talonmore has teamed up with alcohol free aperitif Wilfred's to create a non-alcoholic spritz cocktail, the 'WilMore Spritz', in a bid to allow more consumers to take part in National Spritz Day on 1 August but without the alcohol.
On Talonmore's website, the companies are offering a special bundle deal that consumers can take advantage of before the day itself, with 20% off both brands so consumers can make the cocktail for themselves at home and take part with an alcoholic-free alternative on the day.
The popularity of the spritz cocktail has only been growing recently with CGA data reporting that 78% of consumers would choose the serve at least occasionally.
The drink is made up of equal parts Talonmore and Wilfred's and then topped up with tonic water before being garnished with grapefruit and rosemary which Lewis Kennedy, managing director at Talonmore Drinks Company, said create a "gorgeously refreshing and complex spritz, just without the alcohol."
Speaking on the collaboration, Kennedy said: "Talonmore has admired Wilfred's for some time now. We always thought the flavours of both brands would work perfectly together.
"After an exciting chat with Chris and a delicious spritz sampling session, we were absolutely right.
"We only see the popularity of alcohol-free serves getting more and more popular. Talonmore is all about offering choice and versatility and with National Spritz Day coming up, what a perfect opportunity to partner with another forward-thinking alcohol-free brand to create the 'WilMore Spritz'.
"We hope this will become a household serve for alcohol-free fans this summer, and many summers to come."