Scotch whisky cream liqueur expands in over 30 Co-op stores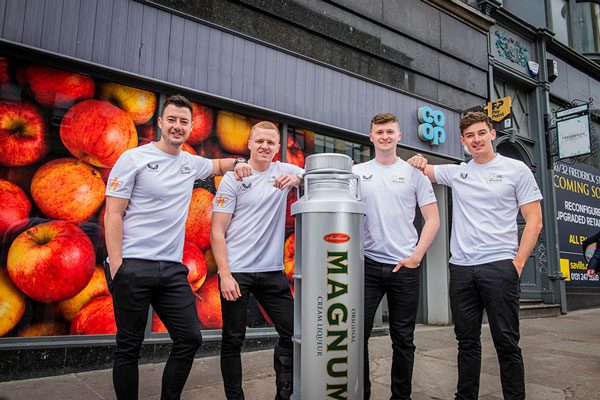 SCOTCH whisky cream liqueur brand Magnum has secured a new deal to supply over 30 Co-op stores across the Highlands & islands, Aberdeenshire, Fife and the Scottish Borders.
Marking the first time the brand will be available to Co-op customers, Magnum will hit the shelves in Co-op stores in Perthshire, Inverness-shire, Sutherland, Aberdeenshire, Ross & Cromarty and the islands of Shetland, Skye, Mull, Bute, Arran, Tiree and Lewis.
700ml bottles will be available to purchase for £24 RRP with ABV for the Scotch whisky cream liqueur coming in at 17%.
Magnum is made and bottled in Scotland, combining single malt Scotch whisky and cream coming in a unique, stainless steel flask which is designed to be reusable and recyclable according to the brand.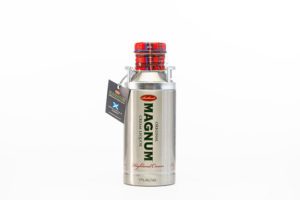 It also helps to keep the liquid inside at the "optimum temperature" without the need for ice, Magnum said.
To further awareness of the brand across Scotland as well, Scotland's world champion curling team, Team Mouat, has been named as the official faces of the brand and the new partnership with Co-op in 2023.
The UK-wide deal will see the team attending a number of roadshow promotional activities and make special guest appearances at tasting events across the country.
Lee Schofield, director for Magnum, said: "It's a really exciting time for Magnum. Not only have we established the brand as Scotland's only Scotch whisky cream liqueur, but we've reinvented the traditional cream liqueur and created an innovative and sustainable solution to how it is packaged and presented.
"By teaming up with Co-op across Scotland, we've carefully selected key retail outlets to help reach local communities in the Highlands & Islands, Aberdeenshire, Fife and the Scottish Borders.
"These popular tourist hot spots will also help introduce Magnum to visitors from across the UK and overseas who are looking for a truly authentic Scottish product and souvenir to take home.
"Team Mouat is an amazing group of guys, who really embody the spirit of our nation. As Scotland's curling world champions, we think they're the perfect ambassadors to represent the Magnum brand and curling across Scotland, including our new partnership with Co-op."