Sunshine comes in a cup as Andrew Bradshaw gives a look into a day with Dole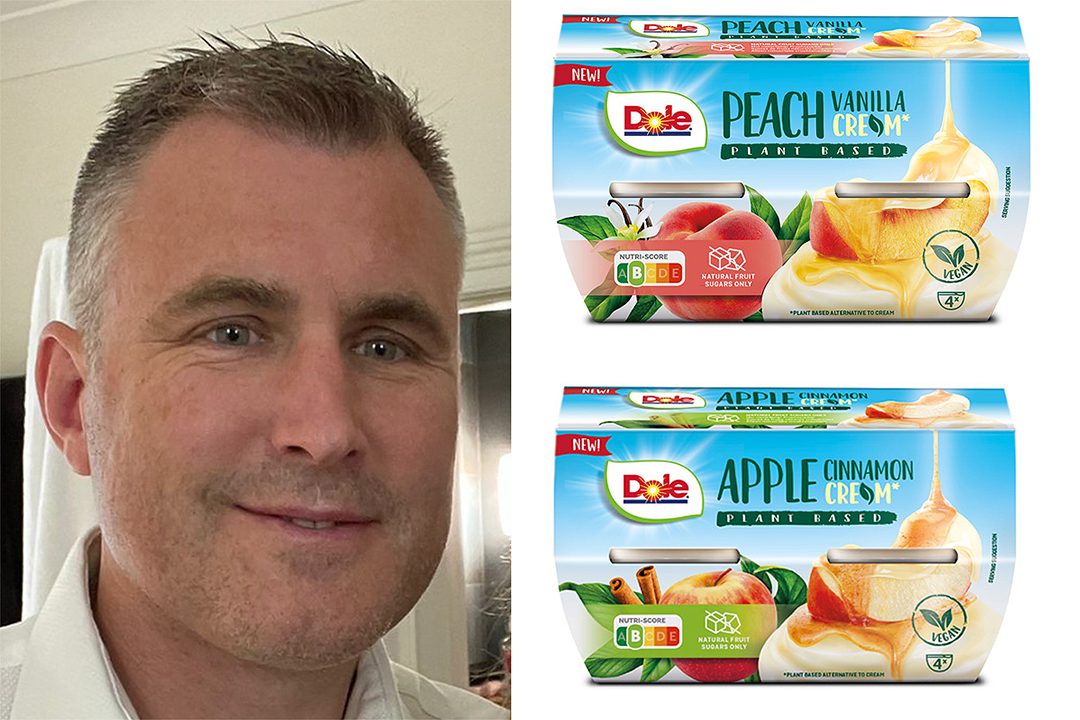 Where do you work?
I work for the Dole Sunshine Company, a global market leader in packaged fruit products. 
What's your role and how long have you been in the position?
I'll have been with Dole for two years as of October and, as UK sales director, I'm responsible, alongside my team, for growing our overall Dole business in the UK, both branded and private label, across all sectors and in partnership with our retail customers. 
What's the Dole Sunshine Company story?
Dole was founded back in 1881 and provides consumers with healthy, affordable, and tasty snacks in convenient formats. 
We envisage a world where good nutrition and wellness fuels prosperity for all and the result of this vision is 'the Dole promise', which is a bold mission to better our world today and for future generations to come, comprising of six promises, each one interconnected and of equal importance. 
These include contributing to good nutrition for one billion people around the world by 2025, having zero fruit loss, processed sugar and fossil-fuel based plastic packaging in our operations by 2025.
What's a typical working day like for you?
My primary focus is, of course, spending time with my team and our customers driving sales and ensuring 100% service levels in new and existing channels. 
As part of that setting, monitoring and delivering the UK budget is a daily task and check in. 
Collaborating with our operational team, marketing and the factories to look at ways we can reduce packaging is a typical subject matter. 
What are some standout memories from your time at Dole?
Spending some time with our farmers and in the factory in Thailand. 
Seeing first-hand the time and commitment that goes into growing our fruit and the knowledge and passion that has passed down through the generations. 
Did you know it takes 18 months to grow a pineapple? The crown can then be replanted to grow a second and final pineapple but that takes a further 12 months.
What's your favourite variant and why?
It's an impossible choice between our Tropical Gold Pineapple, which is so sweet and juicy, and our Mango in Juice, which is, I think, the best mango you can buy in the UK. 
I choose both and coming into summer, when combined with some red onion, pepper, chilli and olive oil, you have a great barbecue salsa!
What do you think sets Dole apart from its competitors?
It's absolutely the quality and range of our fruit, combined with our commitment to contribute towards good nutrition for all, which forms part of our NPD pipeline as can be seen in our recent Fruit and Cream launch. 
We will soon be following this up with a smaller pack size with a modified flavour profile aimed at kids. 
Flavours have been developed with kids in schools, so we know we are on to a winner with the range from a flavour and concept perspective. 
The new SKUs will further contribute towards good nutrition, at a lower price point and in a smaller cup to minimise waste.
How do you think convenience store retailers can make the most of your brand?
By getting on board with the idea that many consumers now want healthy snacks, rather than the traditional unhealthier ones. 
A recent survey by StreetBees of nearly 50,000 consumers showed that the number one attribute sought when deciding on what to eat and drink was 'no added or low sugar' content, and this should be front of mind for retailers when considering their healthier snacking offer.