Industry Achievement winner – Harris Aslam, managing director of Greens Retail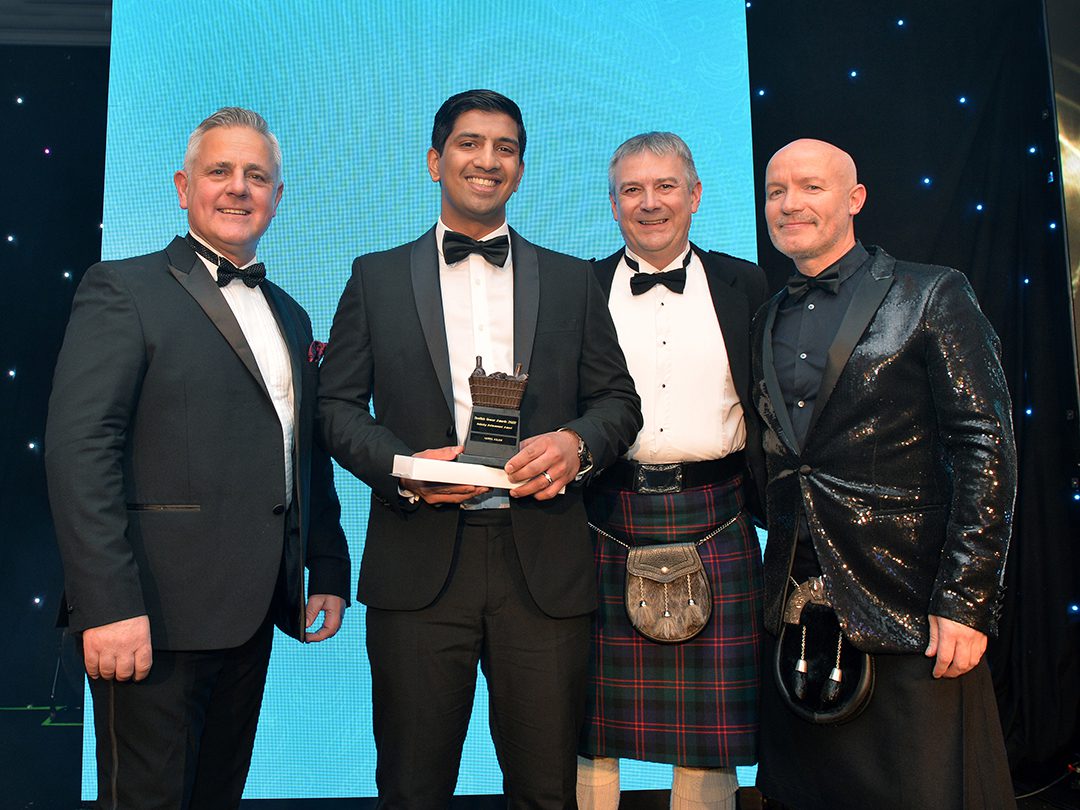 Winner details
Interview with Harris Aslam, Managing director of Greens Retail
Symbol: Greens Retail – in partnership with Nisa
Services: Skwishee own-brand frozen fizzy drinks, Fisher & Donaldson Bakery, Pret Express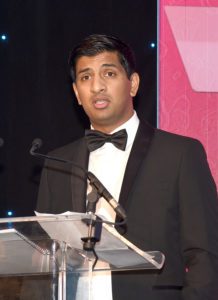 • Major refurbishment of the family's original store in 2016 involved innovative thinking that redefined convenience retailing in such a way that the ideas have been copied by retailers across the UK.
• A desire to create a destination store led to the development of the own-brand Skwishee drinks that, thanks to some attention-grabbing events and social media campaigns, has now become a successful UK-wide business in its own right.
• An ambitious expansion plan has seen Greens Retail now have 19 stores across Scotland, including a flagship outlet in Dundee, with more to come across the UK thanks to a tie-up with Nisa.
• The importance Aslam places on people has resulted in fruitful relationships with colleagues, renowned suppliers and the consumers that the Greens shops serve with pride and dedication.
Passion and innovation pay off
THE Industry Achievement accolade is the top honour at the Scottish Grocer Awards – with judges looking to all parts of the channel to find special examples of excellent work.
Over the years, this award has recognised success throughout the sector, celebrating individuals from exceptional suppliers to captains of Scotland's independent retailing who have built impressive groups.
Last year, the team at Scottish Grocer and category supporter Republic Technologies UK were very much on the hunt for a business that has made waves within Scotland's convenience industry.
And Harris Aslam, the boss of Greens Retail, was a worthy winner. He had proved himself to be a pioneer who had made a significant contribution to the industry through his innovative ideas, entrepreneurial spirit and plenty of hard graft.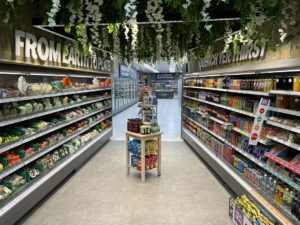 He took over his family's stores in Markinch and Kirkcaldy, Fife, with his cousin and business partner Raza Rehman in 2014 – while he was still a teenager.
Since then, Aslam has worked tirelessly to expand not just the Greens brand but also other aspects of the Glenshire Group parent company, such as the Skwishee frozen fizzy drinks and the shop refitting and property development business.
But everything he does is centred around retailing and his enthusiasm not just for Greens but also the wider convenience community and its customers is both obvious and infectious.
The managing director's passion for the business and the entrepreneurship that comes with that has seen an ambitious and creative expansion that previous generations would never even have dreamed about.
A key turning point came in 2016 with a major refurbishment of the original Markinch store and a relaunch under the Greens brand.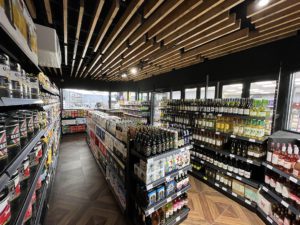 Aslam explained: "We thought about all the buzz words in the sector such as 'food to go' and about how we could implement the ideas in store. We asked ourselves what was important to customers: fresh, local and environmentally friendly, for example.
"It was all about being creative and redefining convenience retailing – getting away from the traditional c-store image throughout the whole shop. A lot of what we did struck a chord with other retailers and our ideas are now being copied in stores across the UK – something we are very proud of."
Always keeping an open mind, the 26-year-old can rightly claim to be a disruptor of the convenience channel – but always in a positive way for both the industry and consumers.
A great example of that has been the development of the own-brand Skwishee frozen fizzy drinks that have become so popular with consumers and retailers that the offering is now a stand-alone part of the business empire.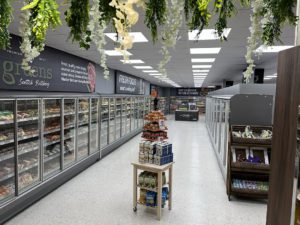 Aslam explained: "We looked at what was going on all around the world, including the USA and Asia, and decided we wanted to create a destination store.
"These types of frozen drinks were huge in cinemas and we went to the makers and asked if they would like to provide them to convenience stores but they refused. So we created our own brand from scratch.
"It was about brand and hype, not just profit, so a lot of the marketing was around creative events and social media, which have put Skwishee on the map."
The entrepreneur cited one "bring your own cup" weekend that saw a million litres dispensed in an event seen by three million people on social media. He added: "It has become massive – from being available in our own Greens outlets to being stocked in 200-plus stores UK-wide."
As impressive is the growing portfolio of Greens Retail stores and Aslam's ambitious plans for the future. The flagship shop in Albert Street, Dundee, opened just a few days before he received his Scottish Grocer honour.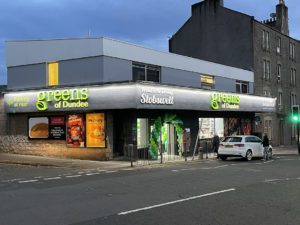 More recently, Greens Retail launched three new stores in a matter of weeks – taking the chain up to 19 shops in Scotland. The expanding portfolio now includes outlets in Dunblane, Strathblane in Stirlingshire and Ceres in Fife. 
Revealing that further growth and innovation was on its way, Aslam said: "While the current climate is not without its challenges, there certainly remains lots of opportunity to disrupt the sector and we are excited to lead the way with this."
As part of that, the ambitious businessman is also committed to opening Greens stores south of the border after clinching a five-year deal with Nisa.
The tie-up, worth up to £200million, is set to create more than 350 new jobs, giving a boost to more local communities, as more than 20 shops will open both in Scotland and England.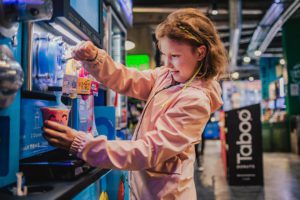 What makes Aslam stand out is the importance he places on people – be it his "exceptional" colleagues, suppliers with whom he has developed mutual, long-term relationships or those in the communities that Greens serves.
He told how he had been determined to work with renowned Cupar-based bakers Fisher & Donaldson for the Markinch refit, saying: "I visited the bakery at 2:30am so that I could speak to the bosses and we had a good chat.
"They now supply most of our stores and we sell thousands of their fudge doughnuts every week."
The personal touch applies to shoppers, too, as Aslam explained: "During the pandemic, we set up a mini call centre to provide a rapid home delivery service.
"We did as many as 10,000 deliveries a week but it wasn't about sales. It was about looking out for neighbours who were isolated and who often simply wanted to chat on the phone."