Imperial Tobacco ramps up new launch for the Scottish market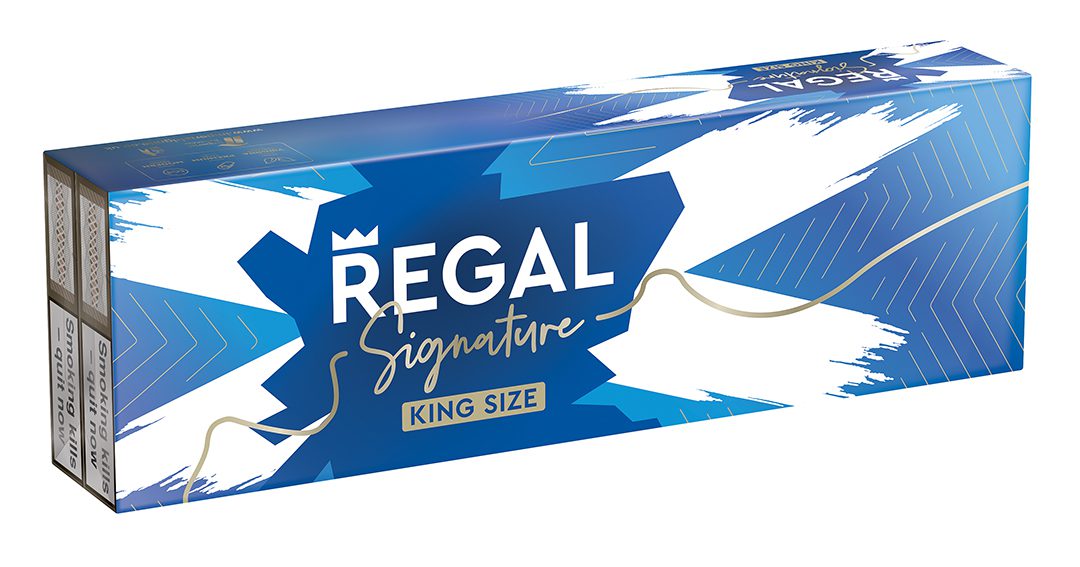 IMPERIAL Tobacco has announced the launch of its new Regal Signature range which has been created specifically with the Scottish market in mind.
Available in Scottish convenience stores now, the new Regal Signature line comes in both rolling tobacco and factory-made cigarette formats.
The new line  includes the strapline 'The New Champion of Scotland'. And Imperial said it will offer adult smokers a quality that is expected from the Regal brand in a new signature blend that is now tailored to suit "modern tastes".
Regal Signature rolling tobacco offers both papers and tips in 30g and 50g packs, aiming to bring consumers added value in Tobacco, Imperial said.
RRPs for the rolling tobacco range sit at £16.30 for the 30g format and £26.75 for the larger 50g packs.
Imperial said the new rolling paper format will give consumers the choice of a more affordable option from the gantry while also offering the "ultimate convenience".
The roll your own packs also come in resealable zip lock to ensure a continued freshness for the blend.
The factory-made cigarettes option comes in both Kingsize and Superkingsize formats in packs of 20 at an RRP of £11.60 per pack, which Imperial said will help to provide a more premium feel to the category with a "firm filter" on the cigarette as well as a rounded corner box.
Tom Gully, head of consumer marketing UK&I at Imperial Tobacco, said: "Given the continued cost-of-living crisis we know value is going to be a major factor in shopper purchasing habits for the foreseeable future.
"While many smokers will be looking for greater value from the tobacco products they buy, no one wants to compromise on quality.
"Through our signature new Regal Signature range, we are offering modern adult smokers a great solution with premium tobacco products and high-quality features from a well-known brand, all at a value price point."