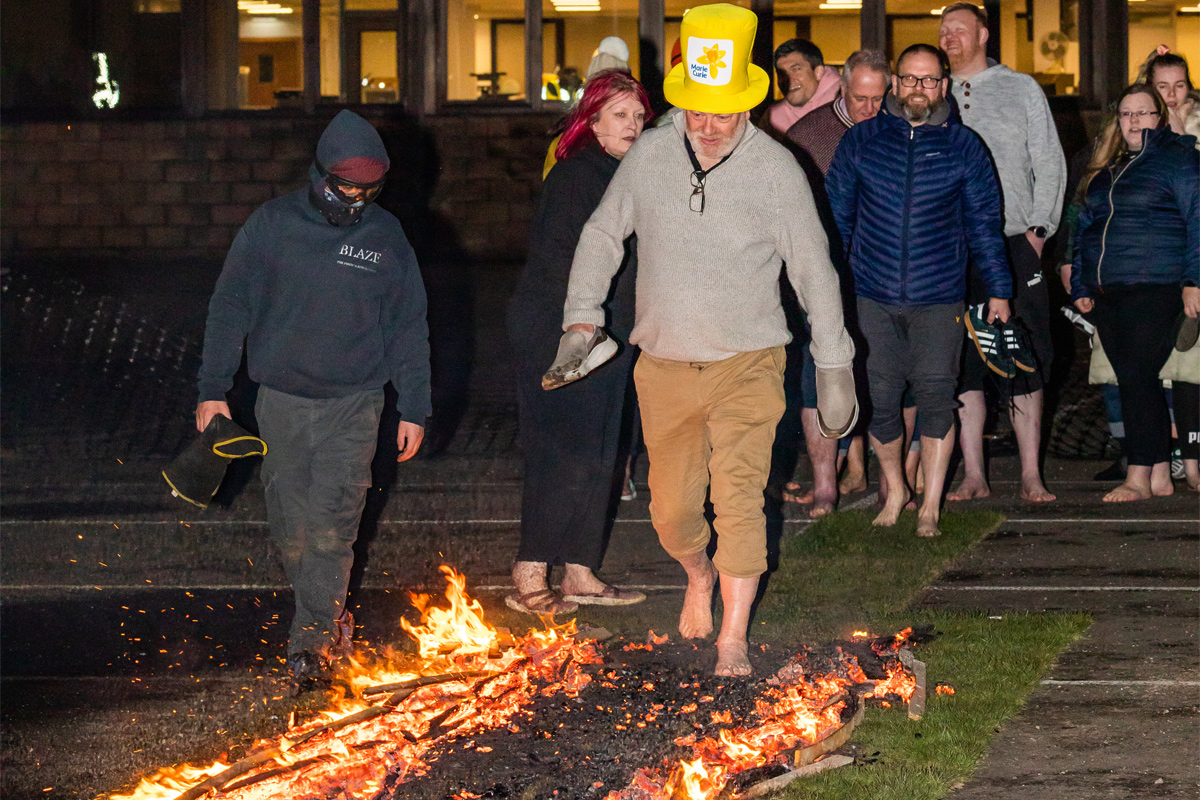 A TEAM of 40 Spar Scotland colleagues braved the flames by taking part in a firewalk for Marie Curie.
The group managed to raise £4,000 by walking over fire at CJ Lang's Dundee depot on 29 January for the symbol's national charity partner Marie Curie.
Facilitated by event organisers Blaze, Spar colleagues from across its entire estate received training and motivational exercises before making the walk to help raise funds in support of the end-of-life care charity.
Paula Middleton, marketing manager at CJ Lang, said: "We had never done a firewalk so we were excited to step into the unknown.
"The firewalk was an exciting opportunity to not only challenge ourselves personally and tick it off our bucket lists, but to raise funds for our national charity partner, Marie Curie."