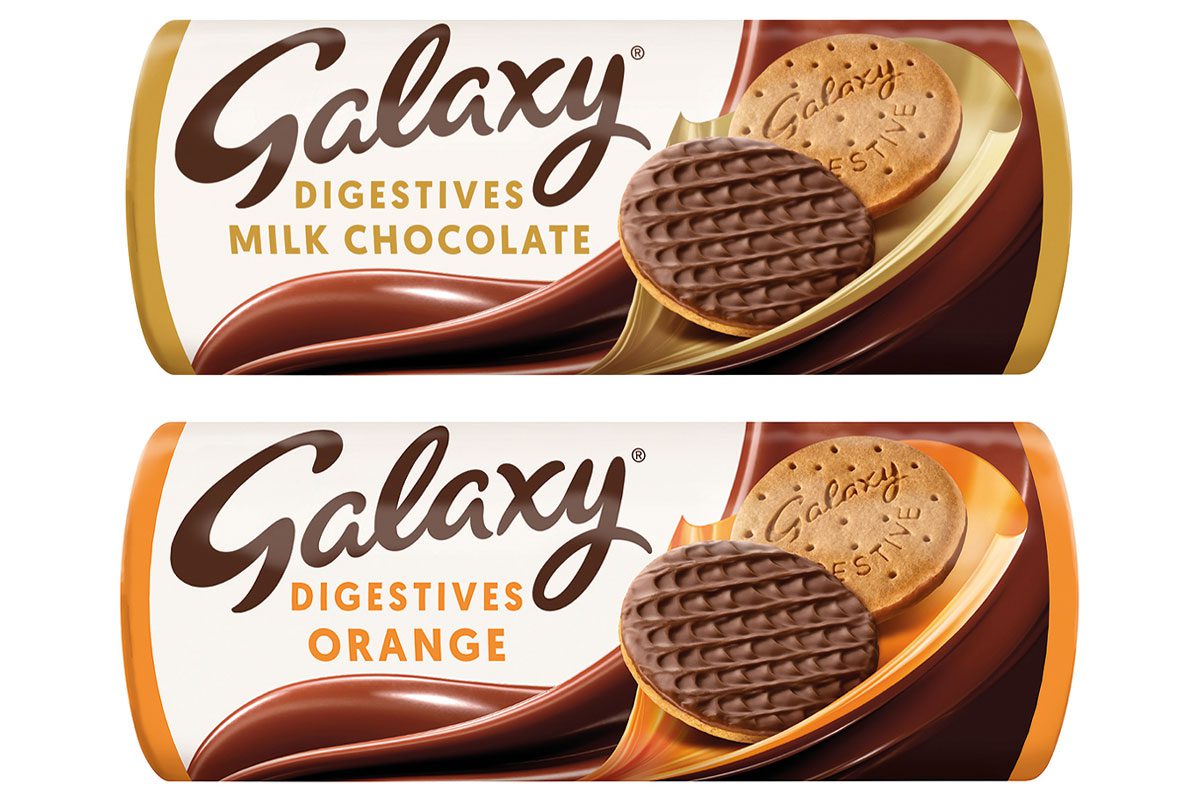 MARS Chocolate Drinks and Treats (MCD&T) has brought the Galaxy brand into the biscuit category.
Aiming to capitalise on the popularity of the biscuit, MCD&T launched Galaxy Milk Chocolate Digestives and Galaxy Orange Digestive Biscuits exclusive to Asda stores at the end of 2022.
The new 300g packs are set for a wider rollout across wholesale and convenience channels from March of this year, with an RRP of £1.89 per pack for either variant.
Michelle Frost, general manager at MCD&T, reckons the new launch will be able to rival other competitors in the digestive biscuit category, with the brand familiarity helping to drive sales.
"There has been very little challenge to the market leader in recent years, even though research would suggest that there is space for a market challenger brand.
"That's particularly true of one that reaches different occasions and appeals to a wider spectrum of shopper demographics.
"The Galaxy brand is synonymous with great tasting chocolate; consumers know the familiarity and quality to expect," she said.