Return of flu could see over the counter sales soar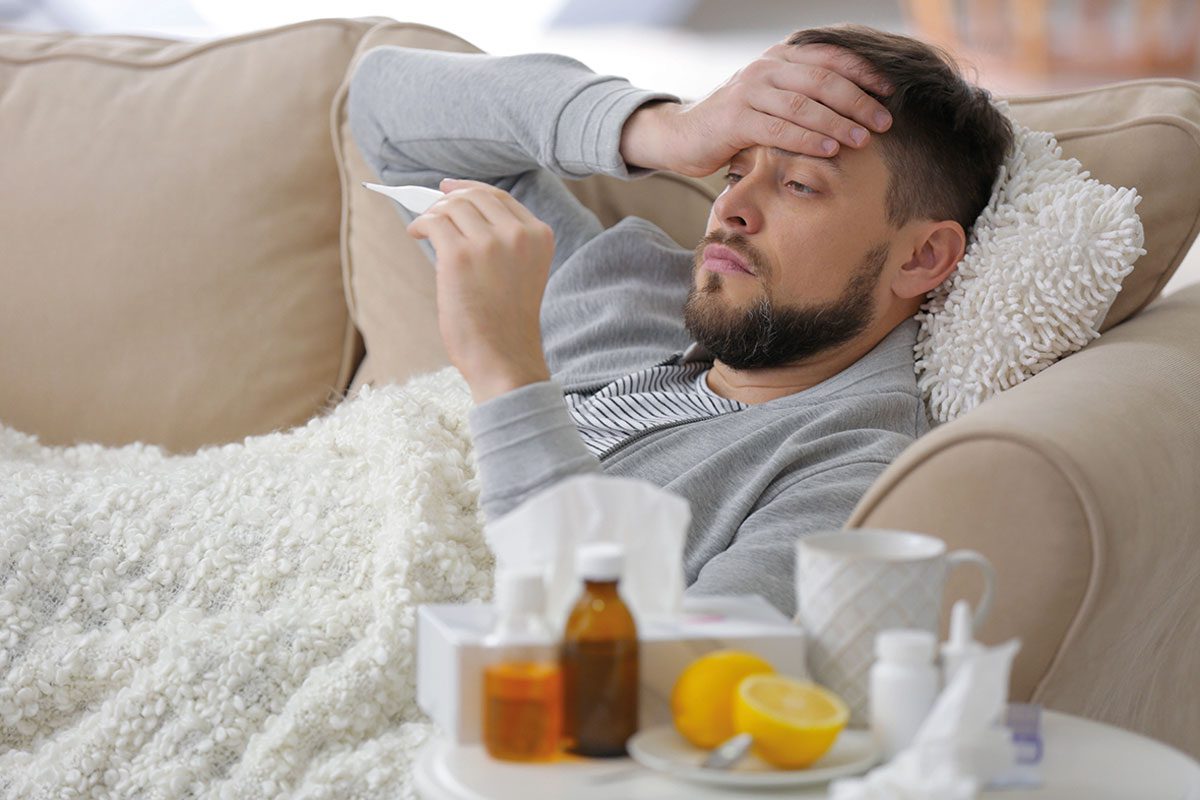 FLU cases could be set to reach record-high levels this winter – following two years of pandemic restrictions.
In its annual influenza immunisation programme letter, the UK Government warned that due to the return of social activities following the Covid-19 pandemic, there could be a resurgence in flu activity this winter at a level similar to or potentially higher than the 2019/20 season.
That means more consumers will likely turn to over-the-counter (OTC) remedies to help deal with their coughs, colds and other maladies, providing retailers with the perfect opportunity to drive winter remedy category sales.
Building a range that best meets consumers' needs will be key here, according to Elizabeth Hughes-Gapper, brand manager at Jakemans, who reckons the Lanes Health brand's range of menthol lozenges will be a "vital product" for retailers this year.
"At Jakemans, we offer a range of different product formats that appeal to different consumer needs, such as 73g and 160g bag formats and stick packs, which offer convenience and choice for consumers," she said.
Jakemans should be hard to miss this winter as the brand has undergone a packaging refresh. Further support will come in the shape of an advertising campaign spanning, out-of-home, radio and PR channels.
Hughes-Gapper said: "Remaining true to the heritage of the brand, the new logo and branding will retain its traditional styling and bold colours but will now feature a new logo and standout white label on the front of pack.
"The brand is also proud to introduce a new 'J' icon with the aim that it becomes synonymous with the popular mentholated lozenge brand."
Plenty of consumers will seek to soothe a sore throat with lozenges this winter, but that is far from the only illness they'll have to contend with.
A blocked or stuffy nose can be the bane of a winter's night, meaning retailers that stock up on relevant remedies should reap rewards.
Last year, over-the-counter cold and flu products experienced a value sales decline, but the NHS's stark warnings suggest this winter will be different.
Claire Campbell, brand manager at Olbas, suggested these are the kind of market conditions that should boost sales for the decongestant brand.
"Despite the cost-of-living pressures, consumers are still seeking out trusted brands that offer reassurance and efficacy.
"This in conjunction with increased consumer attention to health and immunity post-pandemic and the boost of comingling will see consumers seek out effective, convenient solutions to help relieve the common symptoms associated with cold and flu.
"Ensuring retailers can offer a mix of products and formats will ensure you capitalise on demand throughout the cold and flu season," she said.