Tracker benefits from pack revamp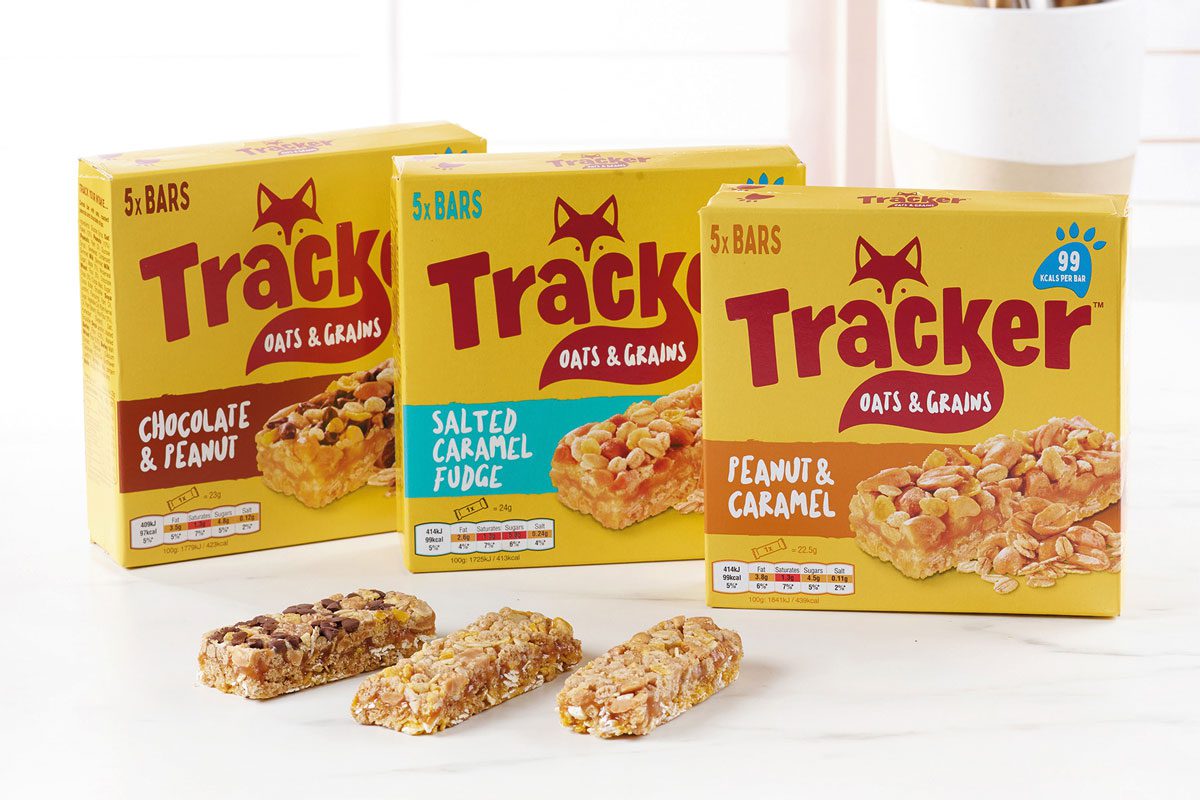 TRACKER cereal bars have a new look that puts health front and centre.
New look Tracker cereal bars feature under 100 calories per bar' messaging on pack. Brand owner Mars Chocolate Drinks & Treats has also put the oats and grains content in a more prominent position.
Michelle Frost, general manager at MCD&T said: "We believe that Tracker was the first UK cereal bar, launched in 1986. Its tasty three layers of crunch, chew and goo have certainly stood the test of time.
"We believe that a combination of new packaging and price point will attract a new younger consumer to the brand."
New look Tracker cereal bars are available in multipacks of five from Burtons Biscuits.
The packaging revamp follows a summer of innovation for Tracker.
MCD&T recently added a Salted Caramel Fudge Tracker variant to the range.
The new variant is the first in the range not to contain peanuts.
Commenting on the launch, Frost said: "The new Salted Caramel Fudge Tracker brings a popular adult flavour to the range which we believe will entice new consumers to the brand.
"The entire range has a price point, nutritional profile and multipack format that we hope will especially appeal to families of all ages."