Yeo Valley expands fermented range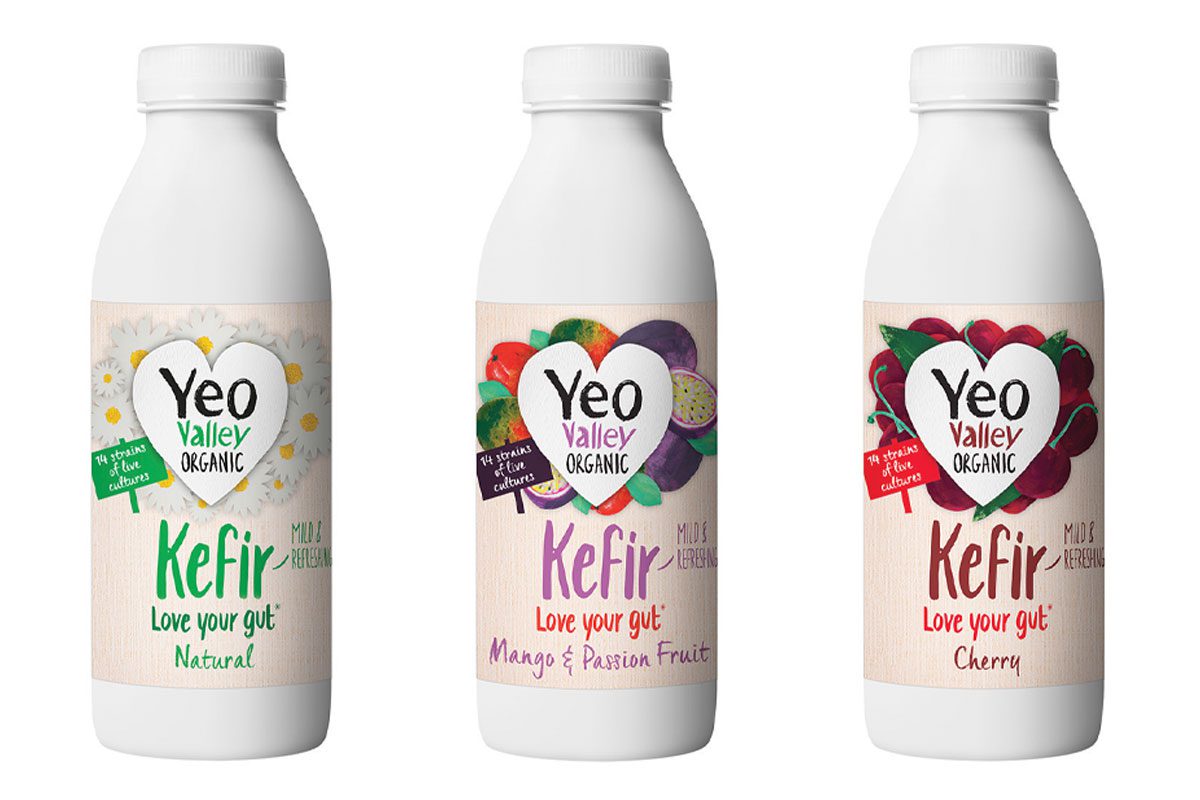 YEO Valley has expanded its Kefir range with the launch of a new drinkable pack format.
The Kefir Drinks range comprises three flavours: Natural, Mango & Passionfruit and Cherry.
Launching this month, the new Kefir packs can be found in Sainsbury's and Waitrose stores, as well as Ocado, with a 500ml bottle priced at £2.25 RRP.
Kefir milk is a fermented milk drink made from kefir grains. The resulting drink contains probiotic bacteria, which some people report as aiding with digestion and improving their gut health. Yeo Valley said its organic Kefir Drinks include 14 strains of live kefir cultures.
The Kefir Drinks launch is part of a wider NPD plan for Yeo Valley. The brand also expects to launch Little Yeos No Added Sugar this month.
It comes at a time of strong sales growth for the brand. Kantar figures for the 52-weeks to 21 February 2021 revealed that Yeo Valley Organic was the market leader in potted Kefir, with sales totalling £11m for the period.
Justin Stanley-Duke, brand manager at Yeo Valley Organic, suggested increased consumer demand for products supporting gut health means now is an ideal time to expand the Kefir range.
He said: "Insight highlights that consumers are looking for products that support their gut health and are becoming increasingly aware of the benefits of Kefir products.
"We see this as an important opportunity to extend our Kefir range to Drinking Kefir that will provide more in terms of taste, affordability and sustainability."
• Founded in 1994, Yeo Valley Organic is Britain's largest organic dairy. Owned by the Mead Family, the firm operates two organic farms in Somerset and has its own herd of British Friesian cows.