Prizes for historic brewery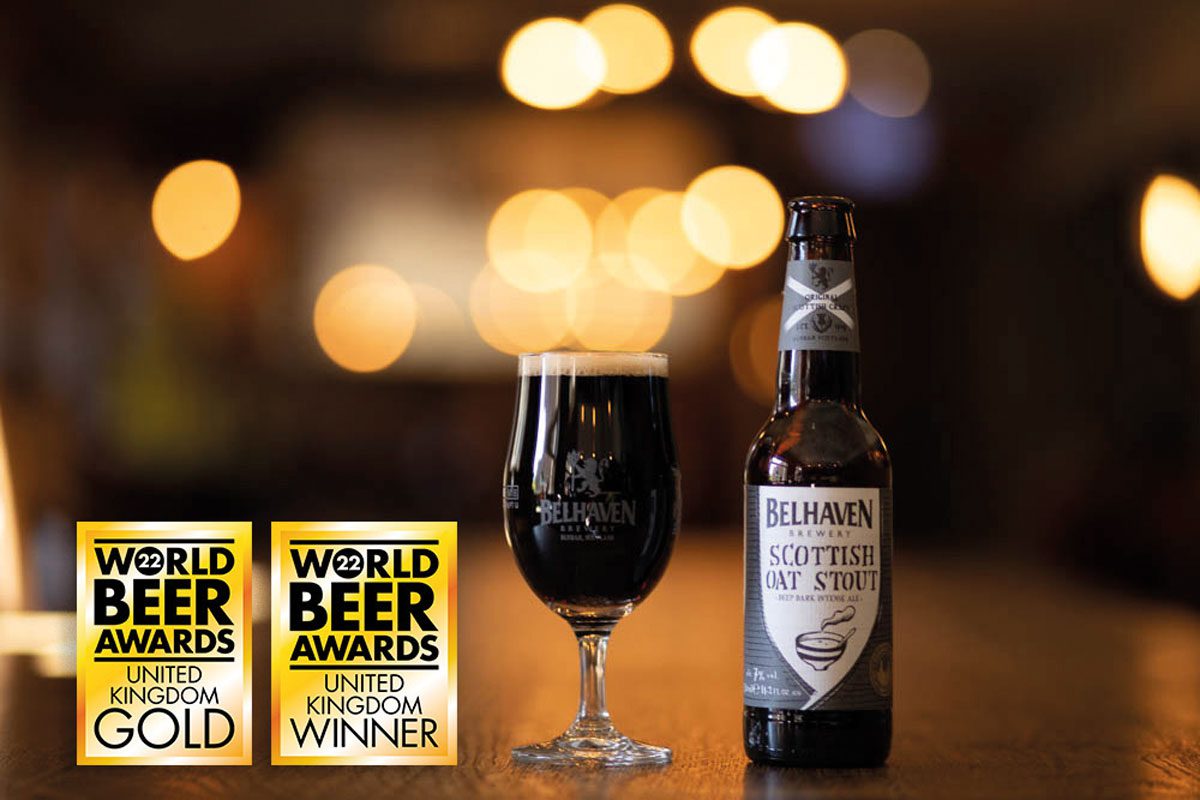 HISTORIC Scottish brewery Belhaven has been celebrating a substantial victory after being named the UK's best oat stout at the World Beer Awards.
Belhaven's Scottish Oat Stout impressed judges at the World Beer Awards, where it was 'country winner' in its category.
The brewery's Scottish Ale also received a gong, snapping up a bronze medal in the Amber Ale category.
This year's World Beer Awards saw 200 international judges gather in London last month in a bid to separate the wheat from the chaff.
Belhaven's win is the latest in an exceptionally long line of successes for the brand: the brewery was first established in 1719.
Fiona Matheson, brand manager at Belhaven Brewery, commented on the award win: "Our whole team is thrilled to win two new awards at such a key international competition.
"For over 300 years we have combined the great traditions and techniques of Scottish brewing with superb quality ingredients – local barley, water and Belhaven yeast.
"To have our beers recognised at the highest level, really underlines the world class status of our range and pays testament to the passion, pride and craftmanship of our brewery team."
Belhaven's World Beer Awards success follows a summer which saw the brand reappear on Scottish TV screens.
The brewery launched a new campaign in partnership with STV which saw Belhaven appearing on TV and online throughout July.
Belhaven's new advert is the first TV campaign for the brewery for several years and is part of a 2022 strategy designed to capitalise on its recent successes.
The campaign's 30-second film transports viewers to a typical Scottish pub and signs off with the tagline 'Times shared are the Best'.
Brand manager Matheson commented on the campaign: "After the past few years, people really value the simple things in life, like coming together over a drink.
"Belhaven's beers have been at the heart of this moment for over 300 years in fact, which is longer than any other Scottish brewery."
The award wins and advertising campaigns may have seen Belhaven reach out to consumers, but those who wish to get closer to the brand can also pay a visit to the brewery.
Belhaven recently launched a new 'Visitor Experience' at its Dunbar-based brewery on the East Lothian coast.
The visitor experience invites guests to explore the Belhaven brewing process as well as the long history behind its award-winning beers.
• Established in 1719, Belhaven has been part of Greene King since 2005.