Mondelez unveils seasonal lineup of haunting Halloween confectionery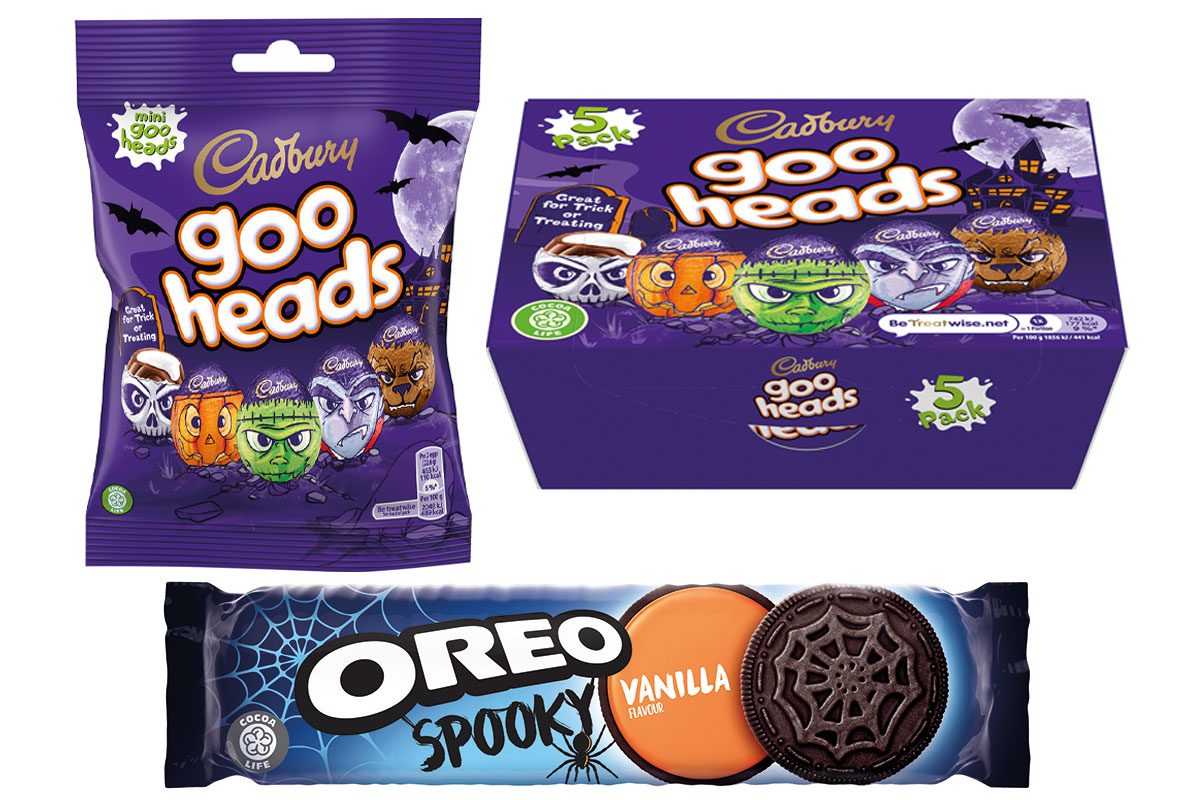 MONDELEZ has unveiled a Halloween lineup packed with seasonal SKUs as its seeks to improve upon a strong performance in 2021.
Following last Halloween, when seasonal sales grew by 13%, Mondelez has launched more than a dozen seasonal SKUs for 2022.
The confectionery giant's Halloween range includes the return of fondant-filled Cadbury Goo Heads in both a five-pack and mini sharing bag formats. Mondelez has also added a new clip strip format to the range for 2022.
A trio of treat-sized bags also joins Mondelez's Halloween range. Cadbury Dairy Milk Buttons, Cadbury Fudge and Cadbury Crunchie are all available in the format this Halloween.
It follows a successful year for the format in 2021, when Mondelez's treatsize range grew ahead of the category by over 54%.
Mondelez's Oreo brand hasn't escaped the horror treatment either. Oreo Spooky Biscuits offer consumers a familiar treat with an orange-coloured creme middle.
Cadbury Skeleton Fingers also return for 2022 and Mondelez's Maynards Bassetts sharing range features Wine Gums, Jelly Babies and Liquorice Allsorts, all available in 400g packs.
A spokesperson for Mondelez International said: "Once again, Mondelez will be bringing a raft of delicious-yet-spooky products from well-loved brands such as Cadbury, Oreo and Maynards Bassetts.
"Whether shoppers are hosting gatherings, catering for trick-or-treaters, or even just treating themselves, there's something for everyone to enjoy. Confectionery now outsells pumpkins in the run up to Halloween, so a strong range is essential for any retailers come October-time.
"Self-eat and sharing novelties are helpful to have well-stocked for consumers shopping both the run up to, and for Halloween night itself.
"For scarily good sales this year, retailers can also build excitement in their stores by casting a spell on their shoppers with decorations, costumes and promotional packs."