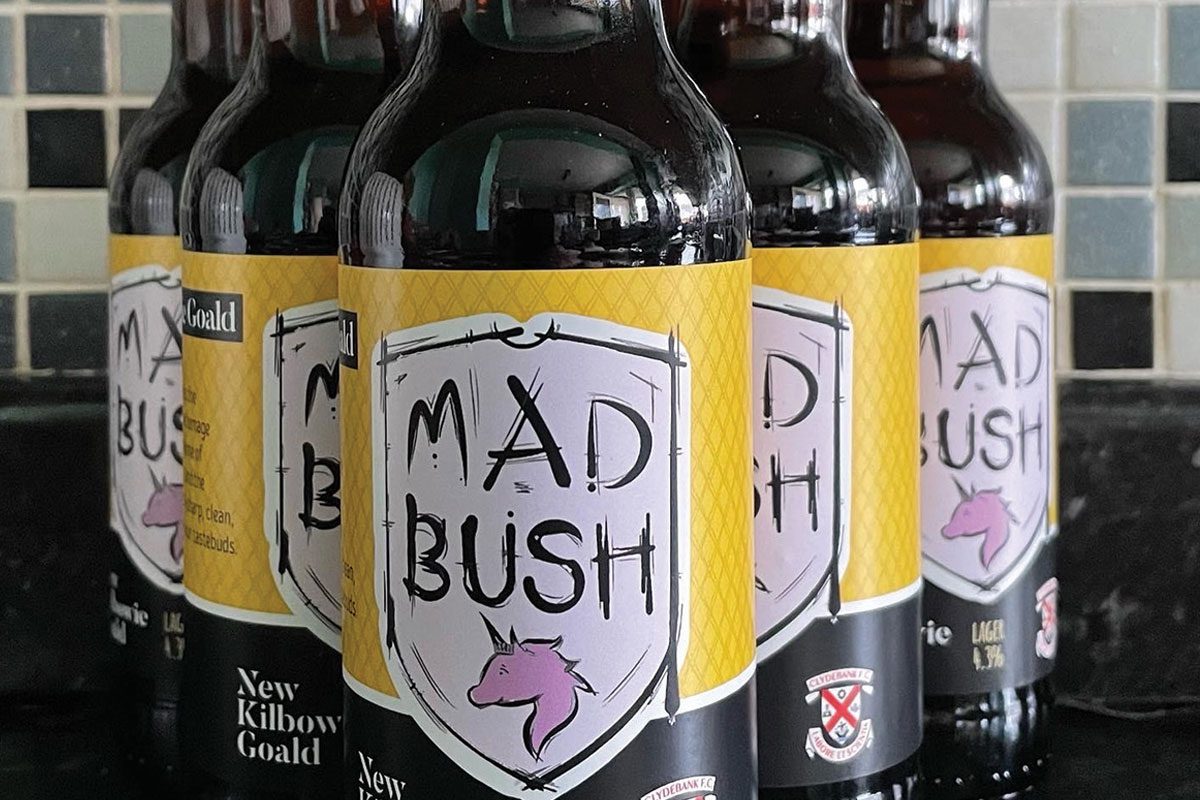 A SMALL independent brewer has been flying the flag for Clydebank FC – attracting local fans in the process.
Despite being based in Aberdeen, Mad Bush Beers has formed a close relationship with the Central Belt club, whose crest appears on the labels of the brewery's first three beers.
All three beers are currently available in four Clydebank Co-op stores as well as a number of local pubs.
The range comprises G81 Pale Ale, a 5.1% ABV pale ale with a crisp citrus taste; Dark Delight, a 6.6% chocolate and raspberry stout; and latest release New Kilbowie Goald, a 4.3% amber lager.
Mad Bush Beers currently contracts its recipes to local breweries for production, but a spokesperson for the brand said the goal is to secure its own premises in the future, "possibly with space for a taproom."