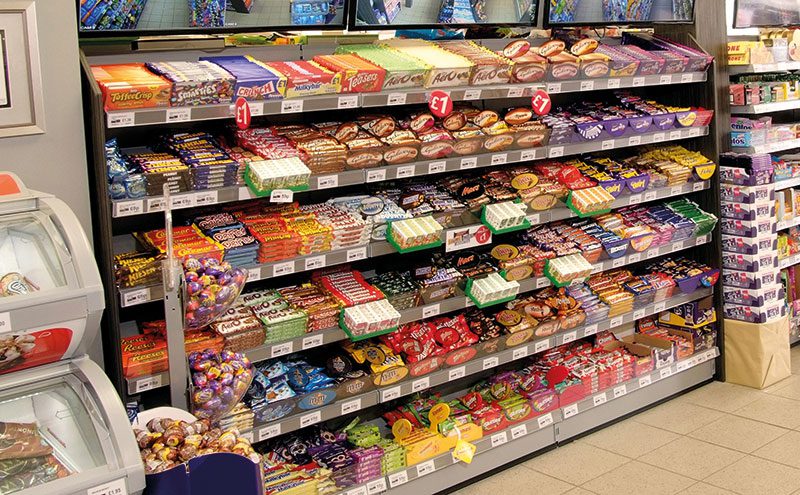 THE Scottish Government has unveiled plans to restrict promotions and limit the display of food and drink that is deemed high in fat, salt and sugar (HFSS).

A new consultation sets out a range of options the government is considering as it attempts to change the nation's dietary habits.
If passed into law, the proposed HFSS restrictions would limit what retailers sell products in store, banning multibuy and other promotional mechanics for targeted food and drink categories. There would also be new restrictions on where HFSS products can be located in stores.
Current proposals include banning multi-buy promotions on pre-packed HFSS foods, including 'X for Y' deals such as 'buy one get one free', 'extra free' and 'three for two';
"Y for X" deals, such as '3 for £2', and 'meal deals';
and unlimited refills for a fixed charge on soft drinks with added sugar.
Temporary price promotions, such as a '10% off' promotion for a limited period, were not included in the Scottish Government's main proposal – however the consultation does seek views on this, leaving the door open to potential restrictions.
New rules on where products can be displayed in store could include banning HFSS food and drink from checkout areas, end of aisle, front of store and island/bin displays.
At this stage, it is not clear how many categories will be affected by restrictions or what exemptions will be put in place. Current plans would see restrictions applied across supermarkets, convenience stores, discounters and other retailers, as well as a host of hospitality venues and consumer-facing wholesalers.
In its consultation paper, the government does suggest that "at a minimum" there should be exemptions for "specialist businesses" such as chocolatiers and "sweet shops", although  what would constitute a 'sweet shop' is not defined.
Categories that would be affected by restrictions include confectionery, sweet biscuits, crisps, savoury snacks, cakes, pastries, puddings and soft drinks with added sugar.
The consultation invites respondents to weigh in on whether that list should be expanded to include ice cream and dairy desserts, as well as breakfast cereals, sweetened yogurt and fromage frais, pizza, ready meals, roast potatoes, chips and "similar potato products."
At its most comprehensive, restrictions would also affect garlic bread; pies and quiches; bread "with additions"; savoury biscuits; crackers; cooking sauces and pastes; table sauces and dressings; "processed meat product"; pasta, rice, and noodles with added ingredients; prepared dips and composite salads; egg products; and sweet spreads.
According to the consultation paper, the task of enforcing HFSS restrictions would fall to local authorities, with guidance issued by Scottish Government ministers.
Dr John Lee, head of policy and public affairs at the Scottish Grocers' Federation, said the HFSS consultation presents retailers with a "massive challenge" and called for the Scottish Government to provide clarity as a matter of urgency.
He said: "SGF will make a strong case for independent convenience stores to be exempt from the proposals on restricting promotions and locations.
"We need urgent clarity on many of the key definitions used in the document and we are engaging with the lead Scottish government officials on this.
"SGF will now begin its own consultation process with our members to ensure their views are strongly reflected on our final submission."
James Lowman, chief executive of the Association of Convenience Stores, said the trade group is concerned by the prospect of HFSS rules differing from those set to be introduced in England.
Similar UK Government proposals for stores in England do not include restrictions on meal deals and temporary price reductions, or location restrictions on island/bin displays.
Lowman said: "We remain very concerned about the prospect of slightly different and even more confusing rules on restricting HFSS products and promotional activity in Scotland and Wales compared to England, and will be responding to the consultations in due course to outline the problems that differing HFSS rules will have on our members."

Ewan MacDonald-Russell, head of policy at the Scottish Retail Consortium, said the industry is "committed to helping consumers make healthier choices" adding that there is "much in this consultation Scottish retailers can support."
"Most retailers have reduced or removed multi-buy promotions of less healthy products, and we think there is a good case for putting this into legislation to ensure a level playing field. Similarly, there is an opportunity to align definitions across the UK which would ensure the policy is both more effective and less disruptive to retailers who operate both within and outwith Scotland.
"We also note the Scottish Government does not currently support introducing restrictions on temporary price promotions. This is a sensible approach. Promotions within categories allow retailers and brands to compete to attract customers, improving competition and keeping prices down.
"With inflation running at a 14-year-high it would be regressive and irresponsible to put up costs in this manner with no evidence at this time that it would significantly improve public health. We hope Scottish Ministers will keep consumers in mind as this process continues over the coming months."
The consultation closes on 23 September, 2022. Retailers can share their views here.