Striking the right balance with Mrs Tilly's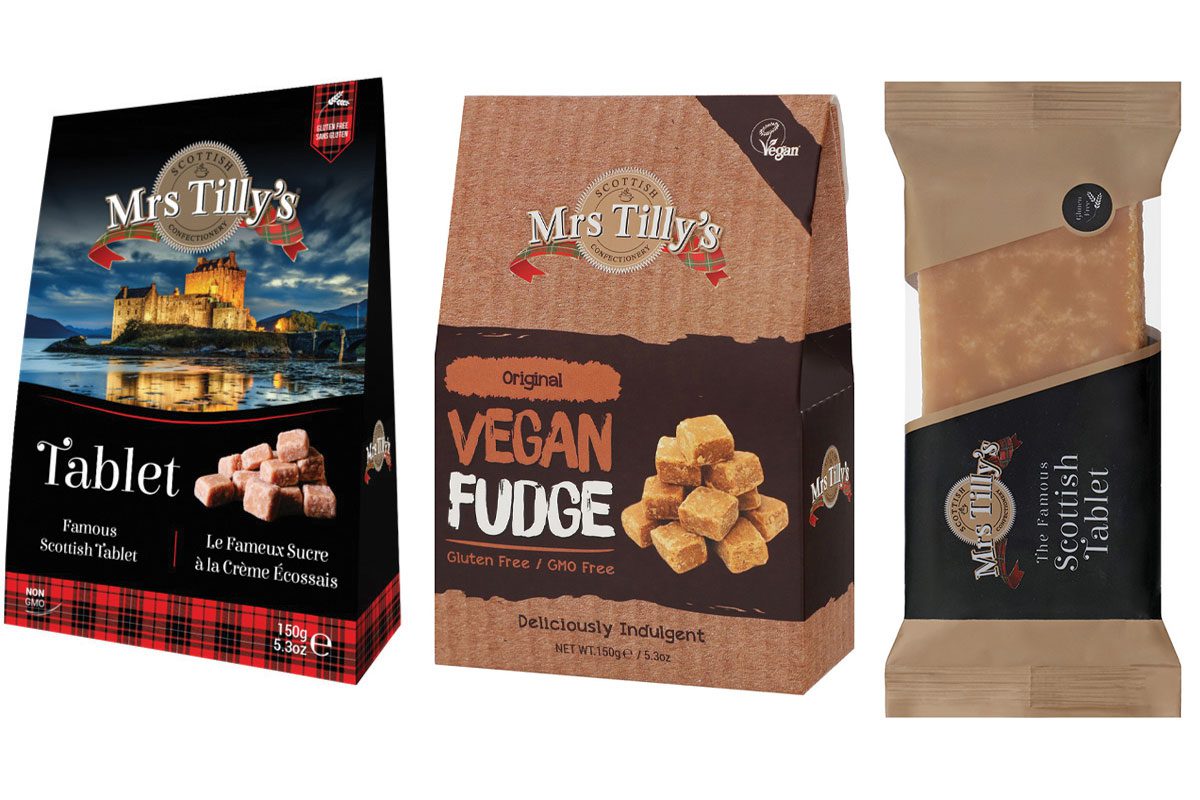 SCOTTISH confectionery maker Mrs Tilly's has been celebrating success at home and abroad, as demand for premium confectionery continues to drive sales.
The firm recently announced a significant listing in Canada, where its products will be available in three supermarket chains.
At home, managing director Blair Paterson said considering the cost pressures that consumers currently face, the brand is doing well in the domestic market.
"There is strong demand at the premium end of the category.
"While consumers are under financial pressure on a number of fronts, they do still like to treat themselves.
"That said, we are conscious of the financial pressure everyone is facing, so we are doing more promotional activity with our customers to help with that as best we can," he said.
Increasing promotional activity isn't the only step Mrs Tilly's is taking to ensure it's offer is fit for today's consumer. The brand has been using its NPD programme in a way that Paterson reckons will capture more sales from younger consumers than before.
"While our core range tends to appeal to a more mature, traditional consumer, recent additions such as our Tablet Popcorn and collaborations in other categories are helping to introduce the Mrs Tilly's brand to a younger audience," he said.
Other pieces of NPD from Mrs Tilly's include Vegan Fudge, which has enjoyed a "really positive response," Paterson said, adding that the brand has more NPD in the pipeline.
Mrs Tilly's is not alone in bringing innovative NPD to the confectionery category, but the brand does appear to be landing with consumers in Scotland.
Paterson said that what sets Mrs Tilly's apart from the competition is the "quality and authenticity" of the brand's products.
"We're perhaps best known for producing Scotland's favourite tablet and we take a lot of pride in the fact that it's a high spec traditional Scottish recipe that consumers love and indeed expect from us when they pick up a bar or a box of Mrs Tilly's," he said.
A quality product is critical, but it's not much use without distribution. Mrs Tilly's has that covered too, according to Paterson.
Alongside its expanded presence in the export market, Mrs Tilly's now boasts "extensive distribution in Scotland" and is more than happy to hear from local retailers directly.
"For anyone looking to stock our market leading products, they can contact our office on 01324 562699 and we'll make sure someone in our sales team can help them order what they need," he said.
And for those looking to introduce Mrs Tilly's to their range for the first time, Paterson offered recommendations on where to begin.
"The real must-have all year round range are our Mrs Tilly's 90g impulse bars.
"We have our Famous Tablet, Fudge, and Macaroon in individual flow wrapped 90g bars – which all come in fully branded shelf-ready packaging.
"Beyond that we have a wide selection of flavoured fudges, Tablet Popcorn and Vegan Fudge – all of which are great for events and seasonal opportunities," he said.