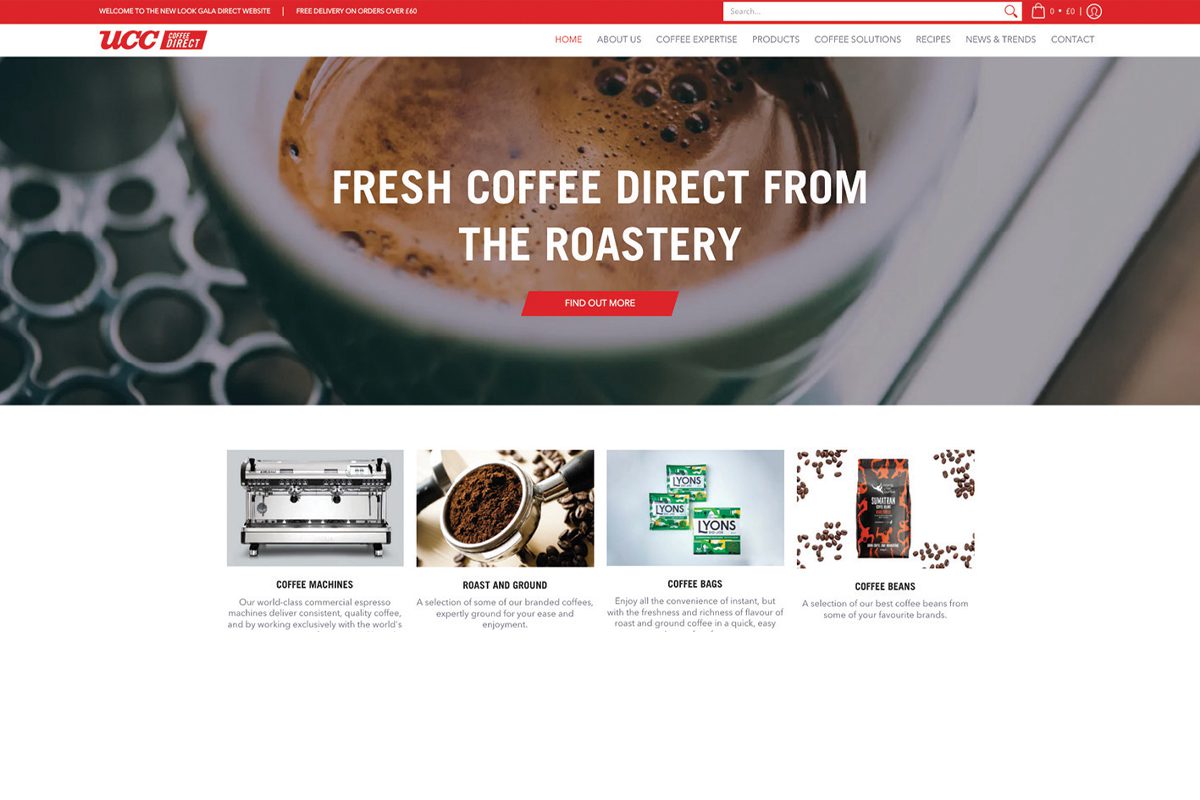 COFFEE vending solution provider UCC has relaunched its e-commerce website, with additional features for convenience retailers.
UCC Direct allows retailers to access coffee brands, syrups and side products for their store, direct from the roastery.
Thanks to the revamp, smaller retailers can now stock up with syrups for iced drinks, milkshakes, frappes, pancakes and ice cream – without the need to order large quantities.
Retailers can access UCC's e-commerce portal at ucc-coffee-direct.co.uk.
The website revamp comes as UCC Coffee, the world's fifth largest global coffee company, targets growth in the UK through its UCC To Go solution.
According to a UCC spokesperson, the branding flexibility that the firm can offer means the machines are an ideal solution for c-store retailers.
They said: "UCC To Go is the most customisable coffee to-go unit on the market, available branded Caffe Nero, Insomnia, in one of our own UCC consumer brands or white labelled to any brand."